Crystal Dynamics have revealed more details on what players can expect when Marvel's Avengers gets a free next-gen upgrade next month. Almost six month after the game was released on the PS4 and Xbox One, the game will be heading to the PS5 and Xbox Series X|S.
The PS5 version will include a number of improvements including two resolution modes to choose from, cross-gen save import (so you can bring your PS4 progress to the PS5) and significantly faster load times.
Marvel's Avengers will offer two graphics settings players can choose between:
high performance checkerboard 4K mode at 60fps
native 4K
In addition, the PS5 version will also include haptic feedback on the DualSense controller, high-res textures and textured, and generally much better visuals compared with the PS4 version. The handy comparison below outlines what you can expect: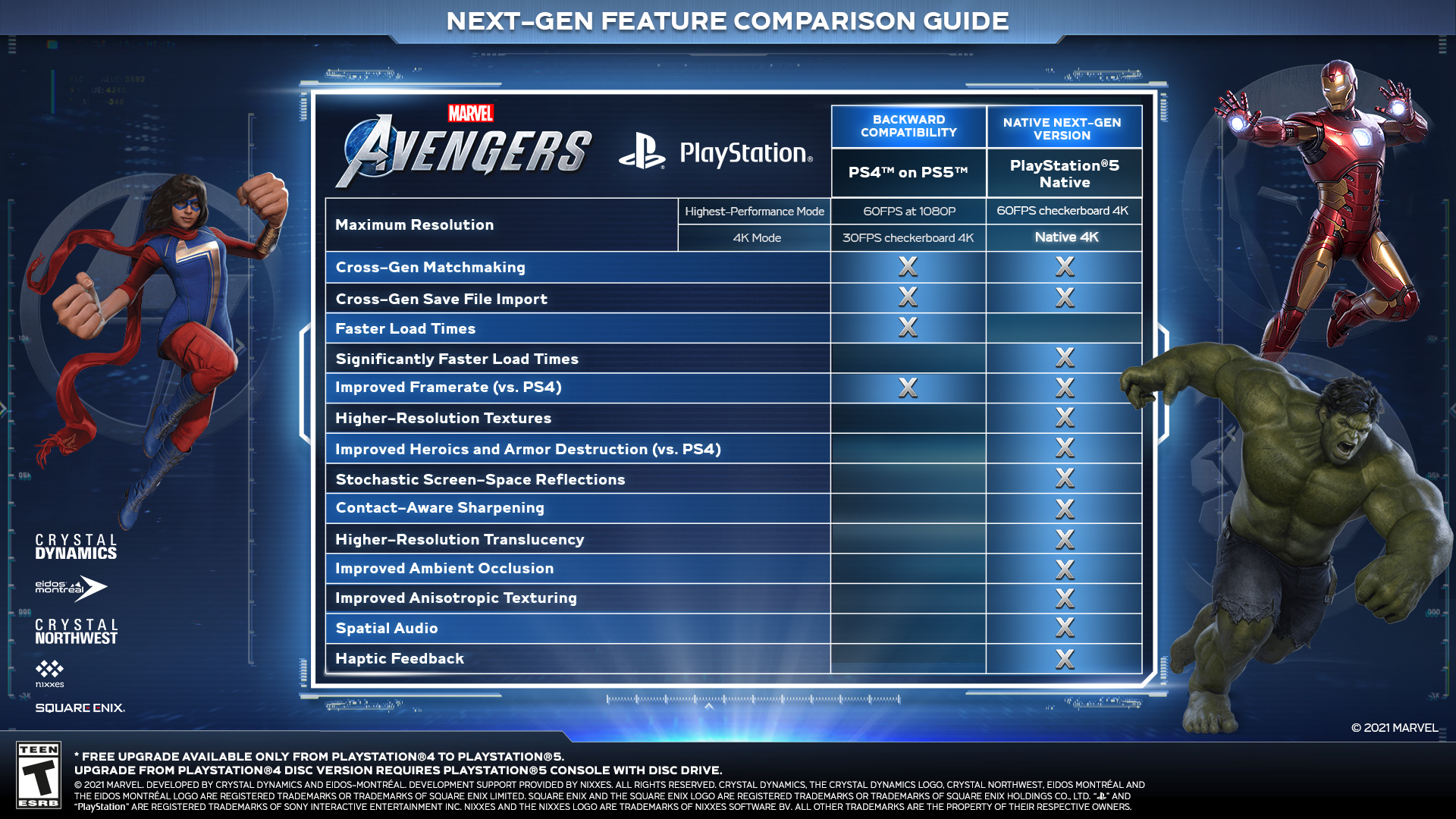 Marvel's Avengers will be available on the PS5 and Xbox Series X|S on 18th March 2021, and gamers who own the PS4 or Xbox One versions of the game will be able to upgrade to the next gen version for free (within the same console family).