4A Games have revealed that Metro Exodus will be getting a free upgrade to next-gen version, making the game compatible with the PS5 and Xbox Series X|S. The upgrade will add ray tracing to the game, without compromising on the 4K60 resolution.
Ray Traced Global Illumination (RTGI) and the Ray Traced Emissive Lighting technique will be added to both the PS5 and Xbos Series X versions of the base game and DLC expansions.
In addition, the upgraded version will also be able to benefit from reduced loading times from the SSD, 4K texture packs where necessary, and a bunch of platform specific features. On the PS5, the game will support haptic feedback on the DualSense controller too.
The release date for the upgrade has not been revealed yet, but will be available later this year. The upgrade will be free to everyone who owns the current PS4 or Xbox One version of the game. There's no word on whether the PS5 version will let you transfer your save file across.
At the same time, a new Metro Exodus PC Enhanced Edition has been announced as a free upgrade. This new PC upgrade will add more advanced ray tracing features, which will not be coming to the console version.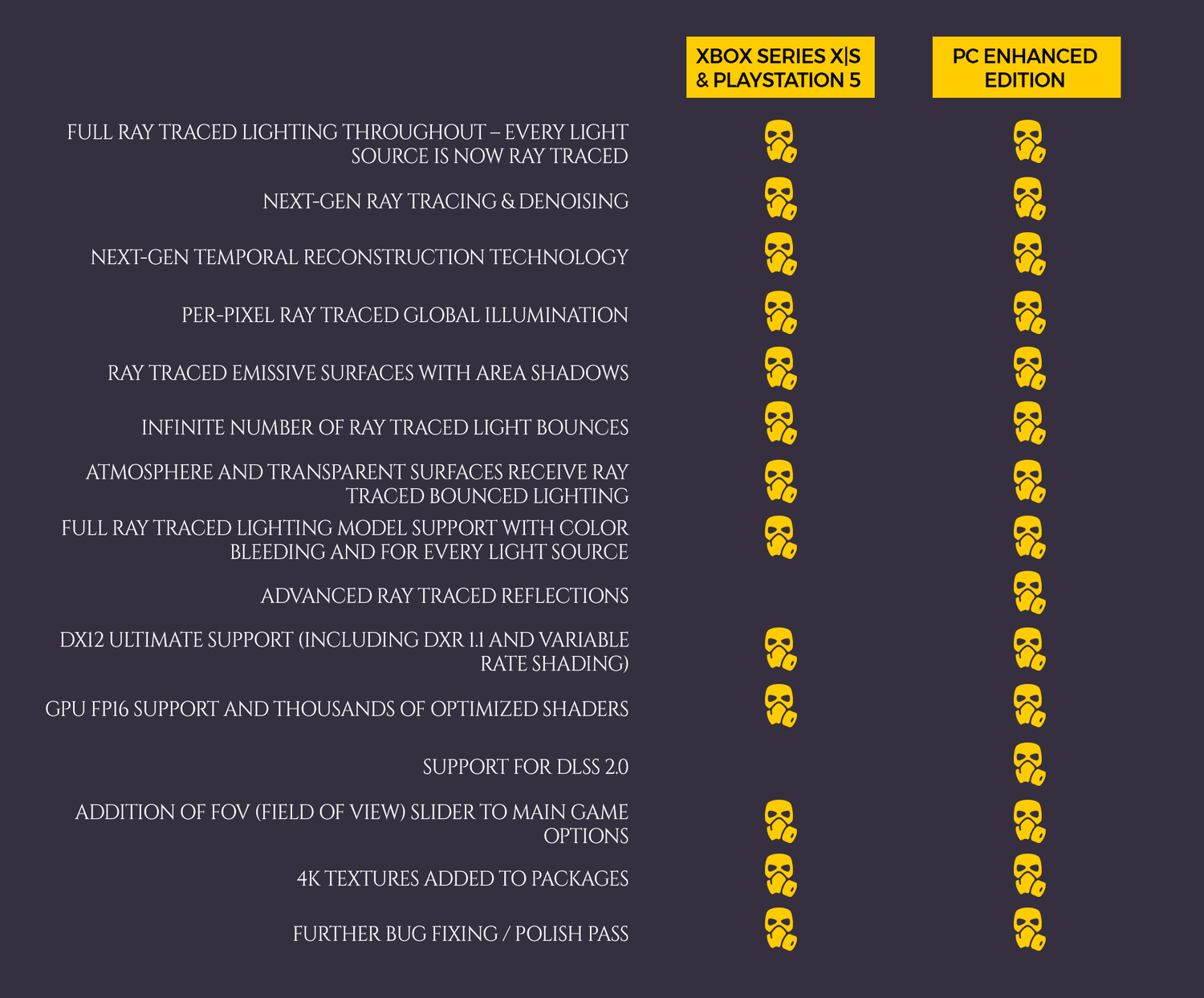 4A Games have also revealed that Metro Exodus will be heading to Mac and Linux. The Mac version is expected to release on the Mac App Store, Steam, and Epic Games Store in March 2021, with the Linux version set to follow a little later in the year on Steam.