Now that the PS5 has been released, Sony has started to discontinue some PS4 models at all PS4 Pro models, at least in Japan. According to an image tweeted by @Cheesemeister3k, four PS4 models and one PS4 Pro model will be discontinued, leaving a limited number of models available.
This does not mean that Sony is discontinuing the PS4 entirely, as manufacturing of the PS4 500 GB Jet Black model will continue. The surprising move is that all PS4 Pro models have been discontinued in Japan, after just 4 years.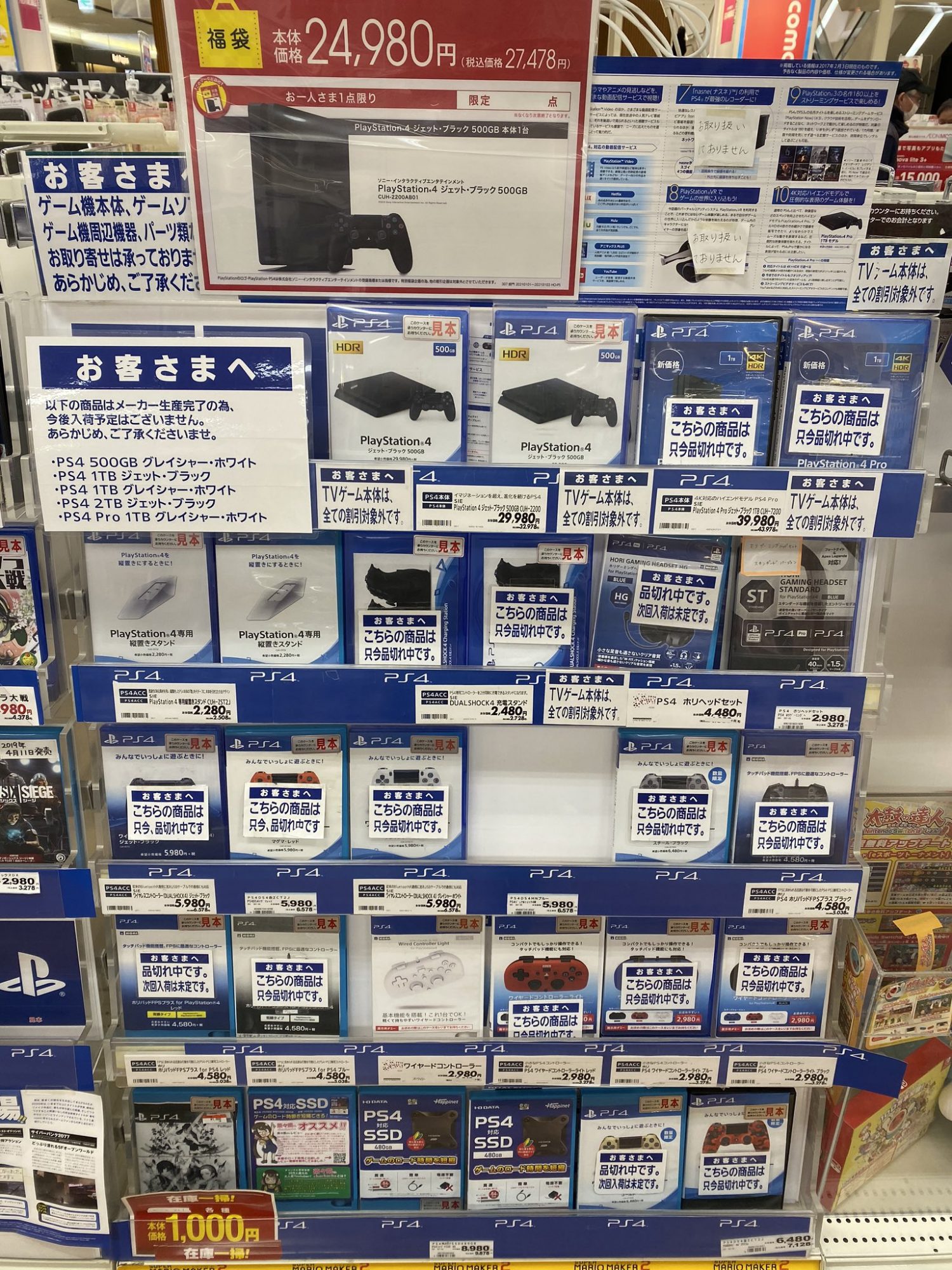 The models that will be discontinued are:
PS4 500GB Glacier White
PS4 1TB Jet Black
PS4 1TB Glacier White
PS4 2TB Jet Black
PS4 Pro 1TB Jet Black
PS4 Pro 1TB Glacier White
The PlayStation Japan website lists only a single PS4 model now. For the moment, this move is limited to Japan, but will no doubt affect the rest of the world in the coming months (or years). The PS5 has received a great response from gamers, outselling the PS4 first 12 weeks in just 12 hours.
The PS5 continues to be difficult to get hold off, but retailers will be getting more units in the coming week or two. In the UK, retailers are expected to have new stock available in days, if Brexit doesn't interfere with the supply chain.