PS5 Error CE-108255-1 usually appears when a game or application has crashed, returning you to the PS5's Home screen. Unfortunately, it's a generic error that indicated "an error occurred in the application."
Sony has a possible fix for the issue in the form of re-installing the game or rebuilding the database, and even as extreme as factory resetting the PS5.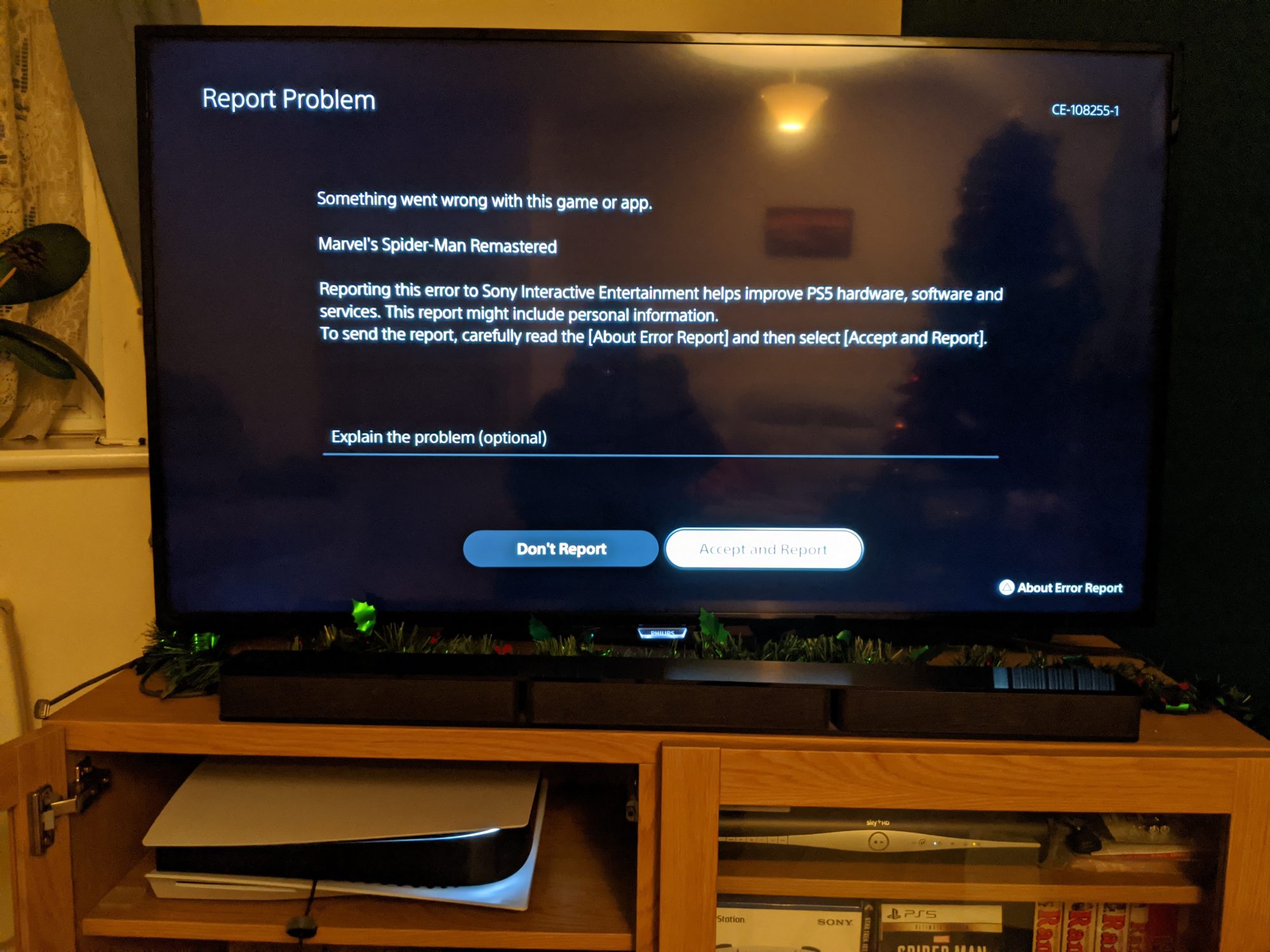 Sony recommends the following steps to try and resolve the issue:
If this error occurs after launching a game, delete the game in which the error occurs from Settings > Storage, and reinstall the game.
Start your PS5 in Safe Mode and perform "5. Rebuild Database".
If the error occurs again, reset your PS5 from Settings > System > System Software > Reset PS5, and try installing the application again. (Please take a backup of your data in advance.)
If the above means do not work, please contact PlayStation Support.