The launch model of the PS5 and PS5 Digital Editions come with a 825 GB ultra-fast SSD. However, after formatting and system software, the amount of usable space on the SSD is much lower than this. After formatting and converting from base 10 to base 2, the 825 GB hard drive translates to roughly 768.3 GiB of usable space.
After you setup your console for the first time, you will see that the PS5 has just over 667 GB of usable space, some of which will have already been used by games and applications. This means the system software has reserved around 100 GB of the available space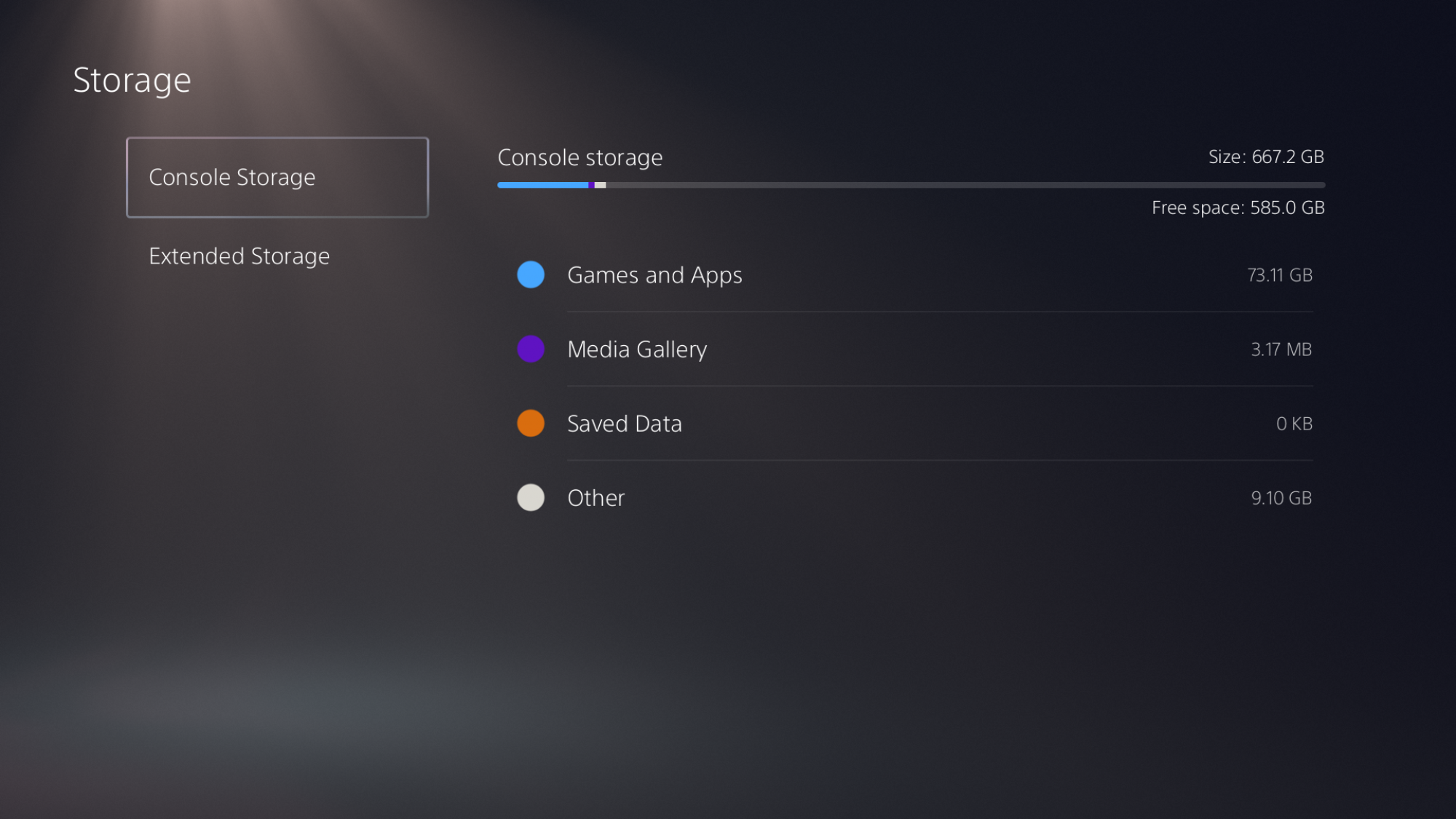 The PS5's SSD cannot be removed or replaced as it's part of the motherboard. But, the PS5 does have a SSD expansion slot that can be used to install a second SSD to expand the available storage. This expansion slot is currently disabled at the moment, and will be enabled in a future firmware update.