The UK, Europe and Rest of the World are set to get the PS5 in just a few days, on 19th November 2020. While launch day pre-orders have been sold out for months, Amazon UK has confirmed that further stock will be available on launch day.
Both the Digital Edition and Disc versions will be on sale 12pm GMT on the Amazon site. You can use the below links to access the version you want on 19th November 2020. You can also follow the links now and sign-up for email an reminder.
Obviously, both consoles are out of stock at the moment so you will have to wait until the day to try and grab yourself another console. Those lucky enough to have grabbed pre-orders back in September should be receiving updates from Amazon on the progress of their order.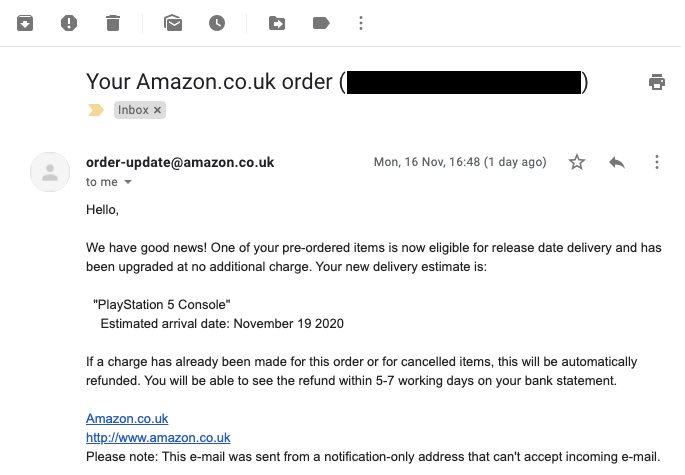 Amazon UK recently out emails to customers letting them know that the delivery of their new PS5 has been upgraded to "Premium Delivery" at no extra charge, and that consoles are on target to be delivered on 19th November 2020.