The PlayStation Plus Collection is a a library of games that are available to PS5 owners who are PlayStation Plus subscribers. The collection features 20 "generation defining" PS4 games that can be downloaded to the PS5.
Games from the collection can be downloaded to the PS5 only, at no additional cost for PlayStation Plus subscribers. Below, you can find a list of the 20 games that have been announced for the collection so far.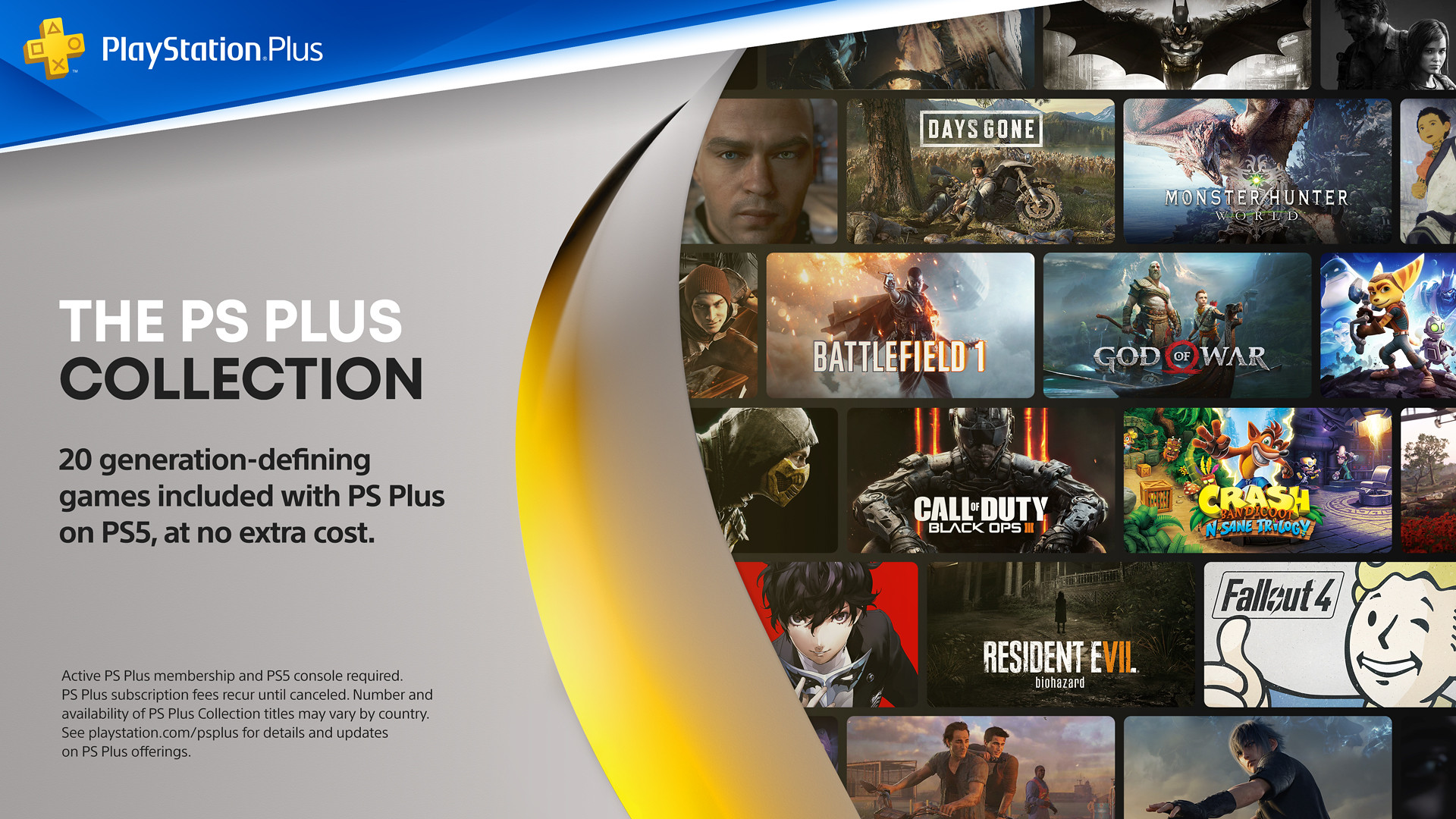 PlayStation Plus Collection Line-up
From PlayStation Worldwide Studios:
Bloodborne
Days Gone
Detroit: Become Human
God of War
Infamous Second Son
Ratchet and Clank
The Last Guardian
The Last of Us Remastered
Until Dawn
Uncharted 4: A Thief's End
From third-party publishers and developers:
Batman: Arkham Knight
Battlefield 1
Call of Duty: Black Ops III – Zombies Chronicles Edition
Crash Bandicoot N. Sane Trilogy
Fallout 4
Final Fantasy XV Royal Edition
Monster Hunter: World
Mortal Kombat X
Persona 5
Resident Evil 7 biohazard
It is expected that the collection will grow over time (or at the very least rotate to feature different titles), but no details on this have been announced yet.