NetherRealm Studios has confirmed that Mortal Kombat 11 will allow players on the PS4 and Xbox One to upgrade to the next-gen version of the game for free (within the same console family). Mortal Kombat 11 Ultimate Edition was also revealed by the studio.
The free upgrade patch will allow PS4 players to upgrade to the PS5 version and Xbox One players can upgrade to the Xbox Series X|S version. The PS5 version of the game will include 4K dynamic resolution, enhanced visuals, improved loading times and cross-generation console compatibility for select modes.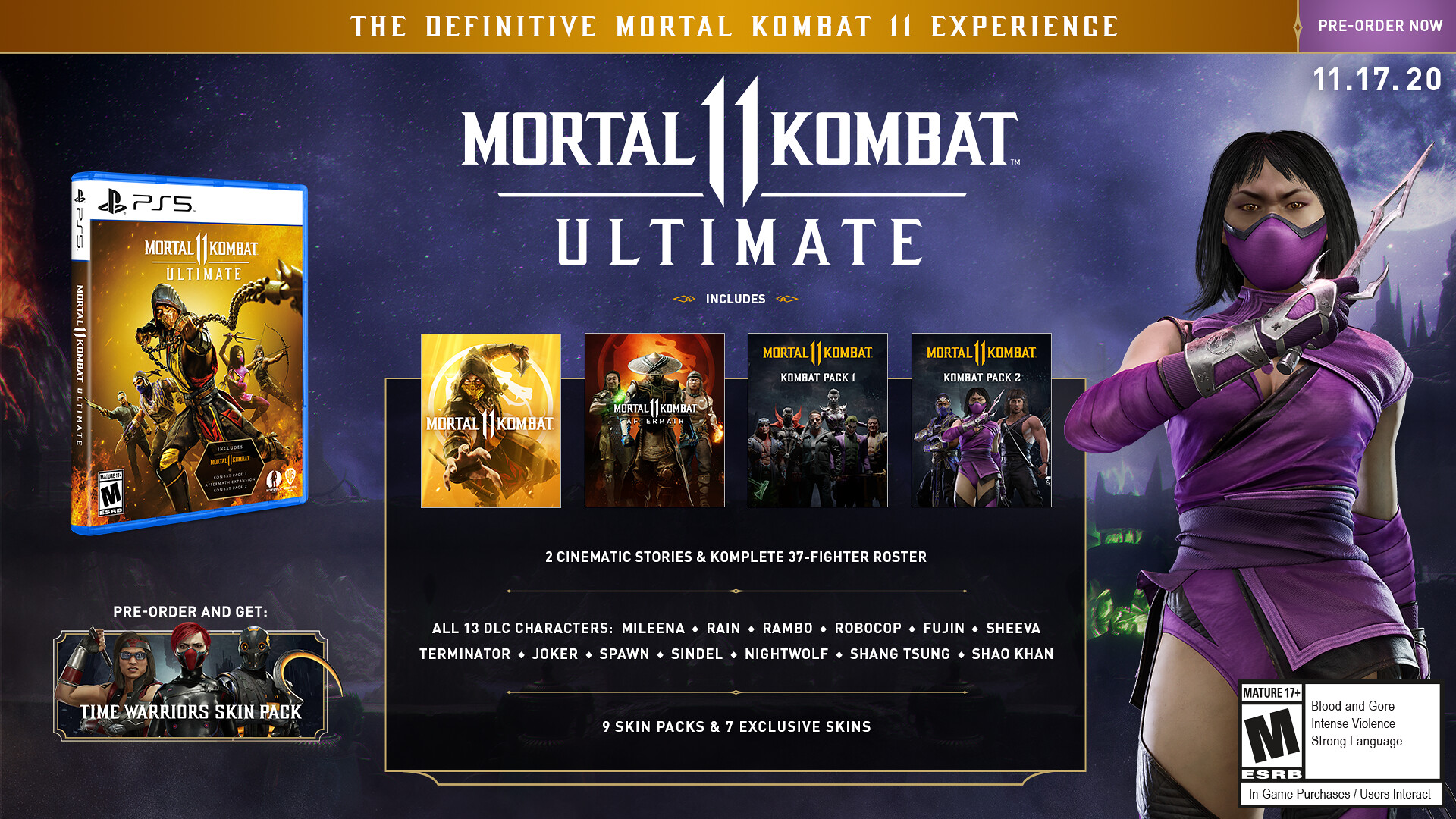 Mortal Kombat 11 Ultimate Edition will be releasing in November, and will contain the Aftermath Expansion, Kombat Pack 1, and the new Kombat Pack 2, which will add an additional three fighters:
Mortal Kombat 11 Ultimate and Kombat Pack 2 pre-orders will receive the Time Warriors Skin Pack at launch featuring three new character skin variants, including "Dark Web" Noob Saibot, "HCF" (Halt and Catch Fire) Liu Kang and "Blood Moon" Skarlet. Pre-orders will be available from 15th October and will launch on 17th November 2020.