Sony is overhauling the PlayStation Trophy system that has been part of PlayStation since the PS3. The overhaul will take place form tonight, and will change the levelling system, along with new icons for your current level.
The current Trophy level range is from 1 to 100, but this will be changed to 1 to 999 following the update tonight. Players will automatically get mapped to the correct new level for the existing trophies you've earned.
For example, if your current Trophy level is 12, your new level will jump to somewhere in the low 200's. The exact level will depend on the number and grades of trophies you've acquired. There will be no changes to the Trophies already earned or Trophy information, such as unlock requirements.
The new system will mean players will progress through levels quicker, especially those on lower levels. Platinum trophies will count more toward your level progression, making them even more valuable.
With the expanded level range, the trophy level icon will be updated on PS5, as well as the PlayStation App (at a later date). The current gold star will be replaced with a level specific icon (as per below).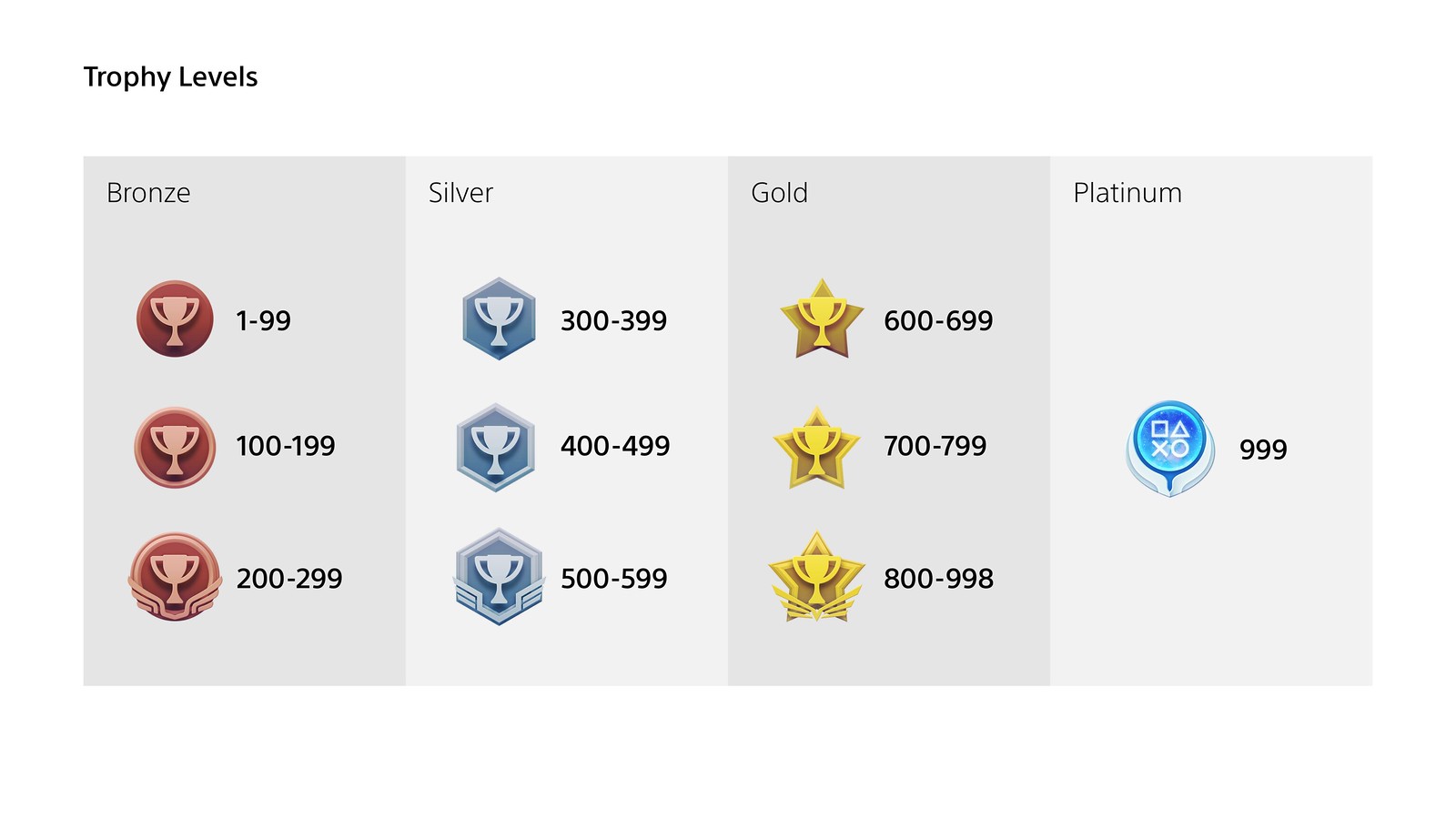 The icons will also have a subtle distinction to visually suggest how close you are to the next level.
It goes without saying, but Sony has confirmed that your existing trophies will come with you to PS5, just like past systems. The new Trophy levels will be reflected in all locations that Trophy levels are shown, including past systems, PS App and My PlayStation.
All of these updates will be automatically implemented on the system side, starting later tonight (North America) / tomorrow (Europe).