The Sims 4 has a new game pack that adds in a Star Wars inspired planet, along with new outfits and items, including a customisable lightsaber. The game pack is now available to purchase and download from the PlayStation Store.
The game pack, called "The Sims 4 Star Wars: Journey to Batuu" adds a new map "Batuu", inspired by Star Wars: Galaxy's Edge at Disneyland Resort and Walt Disney World Resort.
The game pack also included some familiar faces from the movies, including Rey, Lt. Agnon, Supreme Leader Kylo Ren, and others. Players can choose to join the Resistance or the First Order, which will dictate the characters you will meet.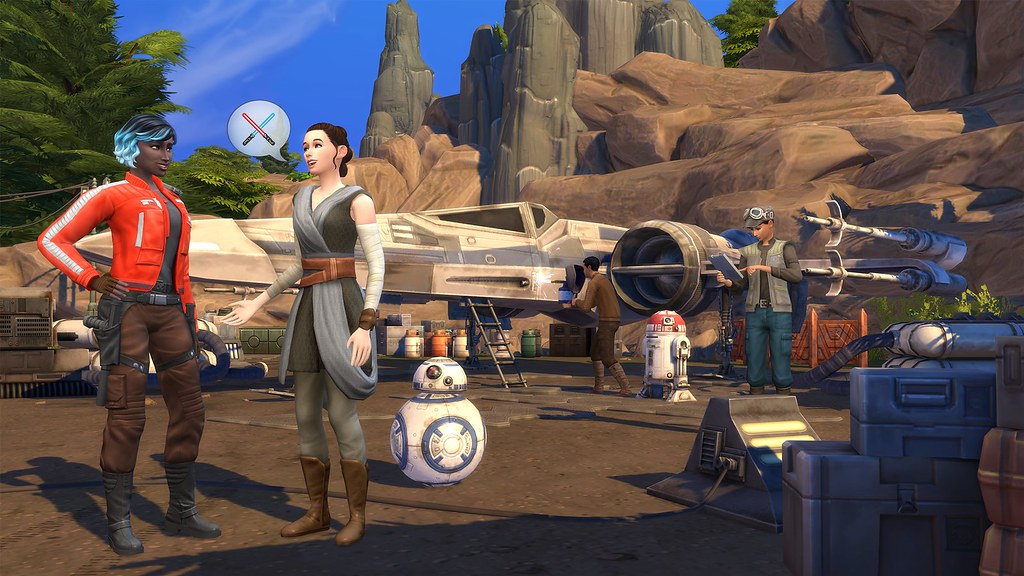 Players will be able to customise their own BB- or R-series droids at the Droid Depot with various color, body, and head options, then give them a name and watch them come to life. You can even switch up their personalities with a selection of programming cards.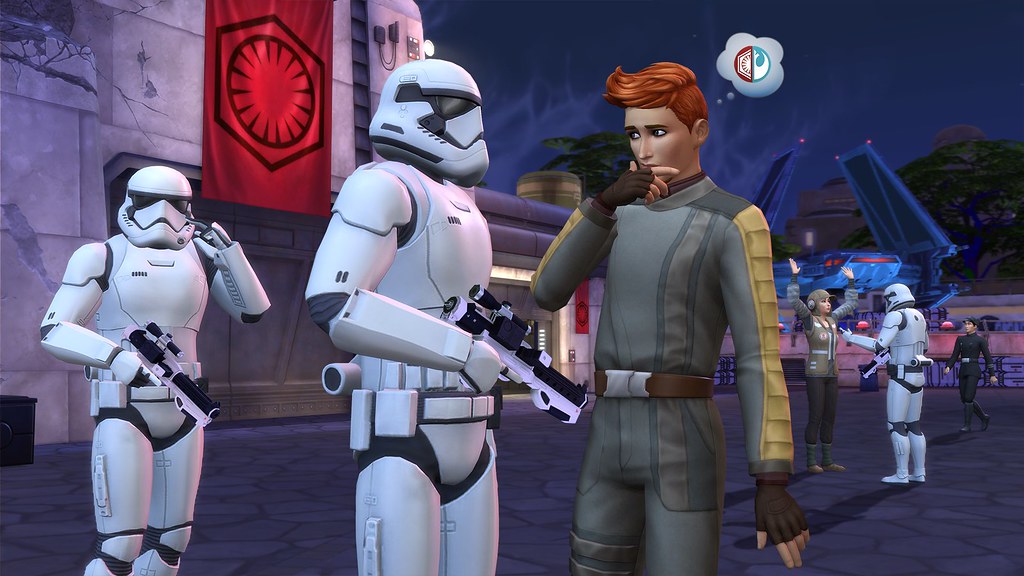 Lightsabers are also customisable, but you will first have to find a kyber crystal and a hilt and make your own. Change it up when you find new parts, practice your skill with a Marksman-H training droid, and spar with other Sims. Even after Sims leave Batuu, they take their lightsabers and droids home with them.