Bethesda have announced that Deathloop has been delayed from Holiday 2020 release on the PS5 to Q2 2021. The game was expected to launch alongside the PS5 as a timed console exclusive, but will now be releasing next year.
The reason for the delay is to allow the team extra time to refine and polish the game, mainly caused by remote-working as a result of the COVID-19 pandemic.
The announcement was made via twitter, with the full statement below: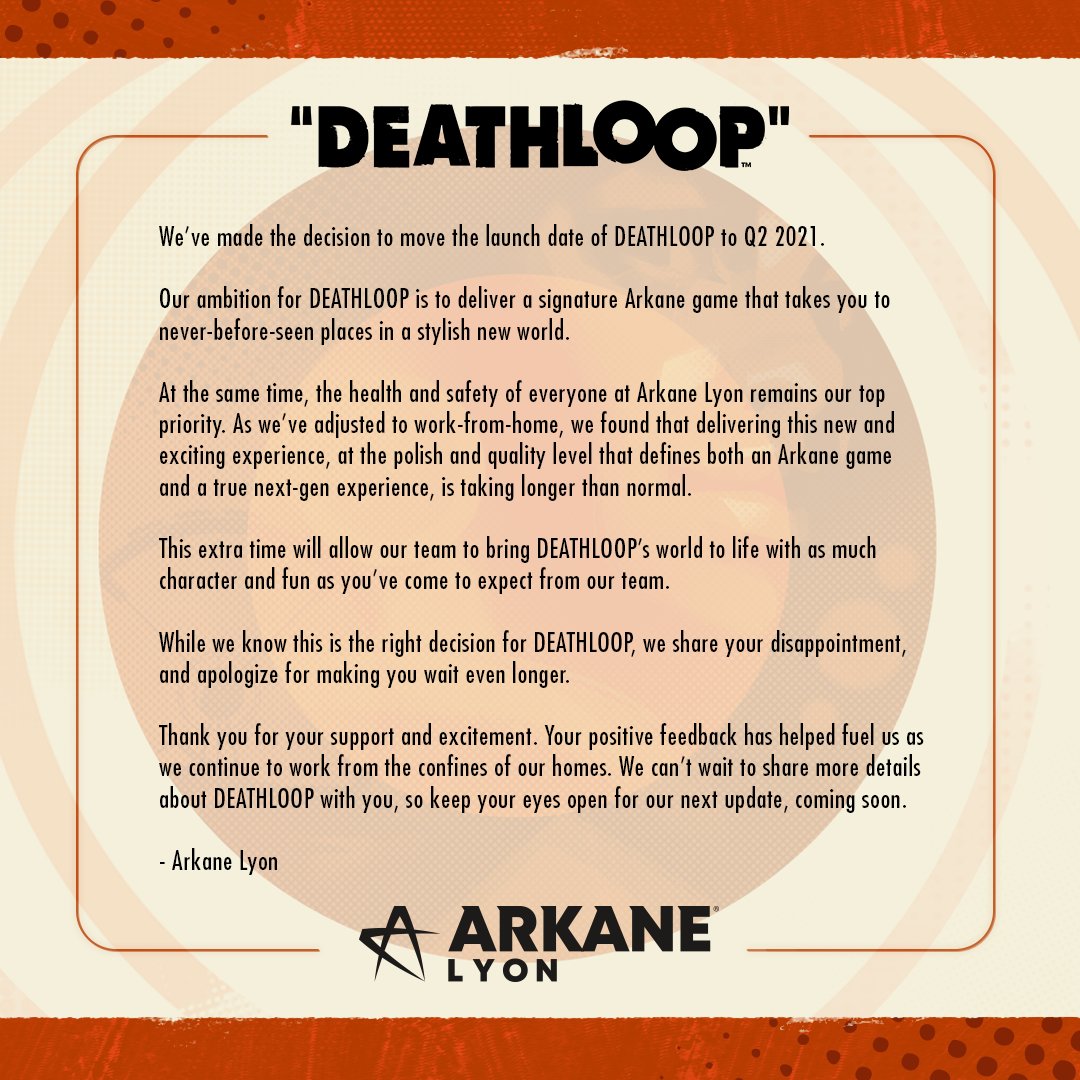 The game was supposed to be a timed console exclusive for the PlayStation 5, but it's unclear if this exclusivity period will be extended due to this delay.