Sony has confirmed a new release date for Marvel's Iron Man VR, after it was delayed for a second time back in April due to COVID-19. Thankfully, it seems that the game is now back on track, with the new release date set for 3rd July 2020.
Marvel's Iron Man VR was originally set to be released on 28th February, but was delayed by developer Camouflaj due to additional time needed to polish the game. This delay pushed the game back to 15th May 2020 release, which was subsequently pushed back by Sony due to COVID-19.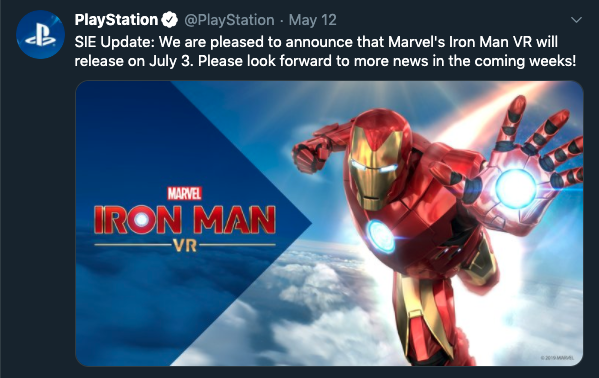 The new release date was announced by the @PlayStation account on Twitter.