A string of games have been delayed, including Iron Man VR and Cyberpunk 2077. This follows from a number of delays announced last week, including the Final Fantasy VII Remake being delayed by a month.
Developer Camouflaj has announced on Twitter that the Iron Man VR game is being delayed until May 15th, as the game needs more time to be developed and polished.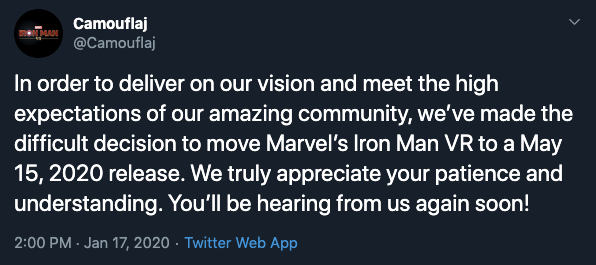 Meanwhile, CD Projekt RED has announced, via twitter too, that it is delaying Cyberpunk 2077 from its initial 16th April 2020 release date to 17th September 2020. The reason for delaying Cyberpunk 2077 by several months is to allow the team to further playtest the game, fixing bugs and polishing the game.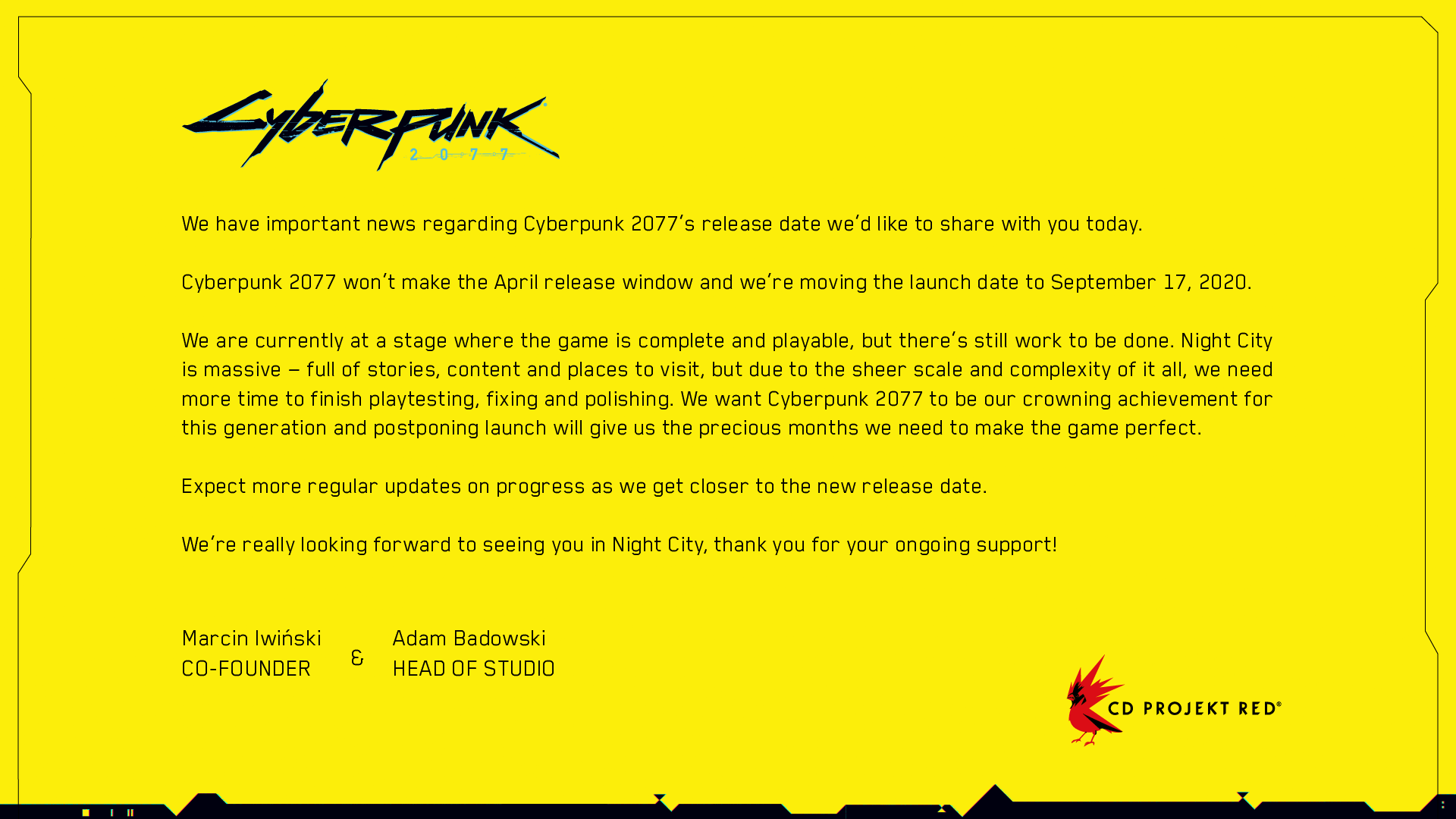 And finally Dying Light 2 is being delayed again, but this time no new release date has been announced. Originally set for release in 2019, the game was delayed to Spring 2020, and now delayed further. Developer Techland has announced that further development time is required on the game, and declined to give a new release window.