Likely a mistake in the PlayStation Store pricing, NBA 2K20 is currently showing up as 92% off on the UK PlayStation Store, saving you a massive £46 off the RRP.
The PS4 game is currently listed as £3.99 for the standard edition, while the price appears to be the usual $59.99 over on the US Store. Get the game from the UK PlayStation Store before it's gone or fixed.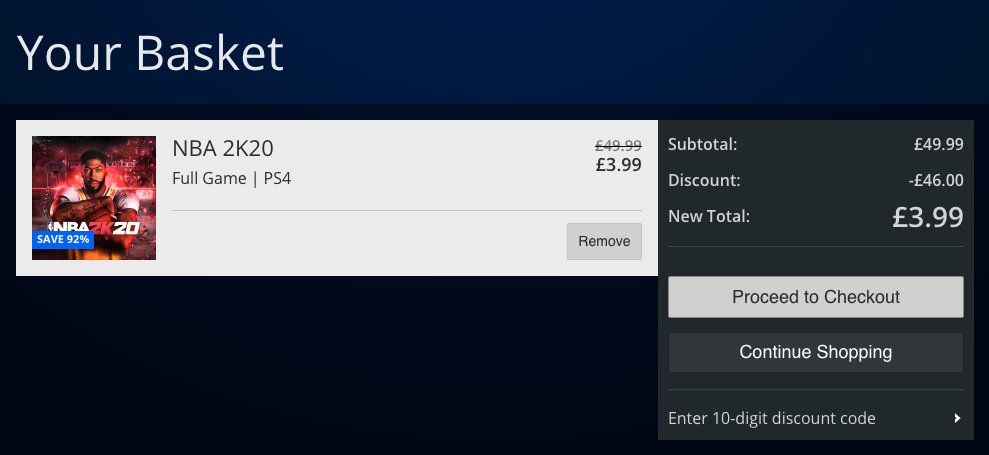 The game also appears to be on offer on the European PlayStation Store, available for €4,99, saving you €55.