Free-to-play battle royale title Call of Duty: Warzone appears to be a massive success for Activision. A tweet from the @CallofDuty account reveals that the game has over 60 million players worldwide, possibly helped by the COVID-19 lockdown over the recent weeks.
This is a great feat for any game, and shows a ten-fold increase in the game's launch day numbers, which had over 6 million players try the game in the first 24 hours.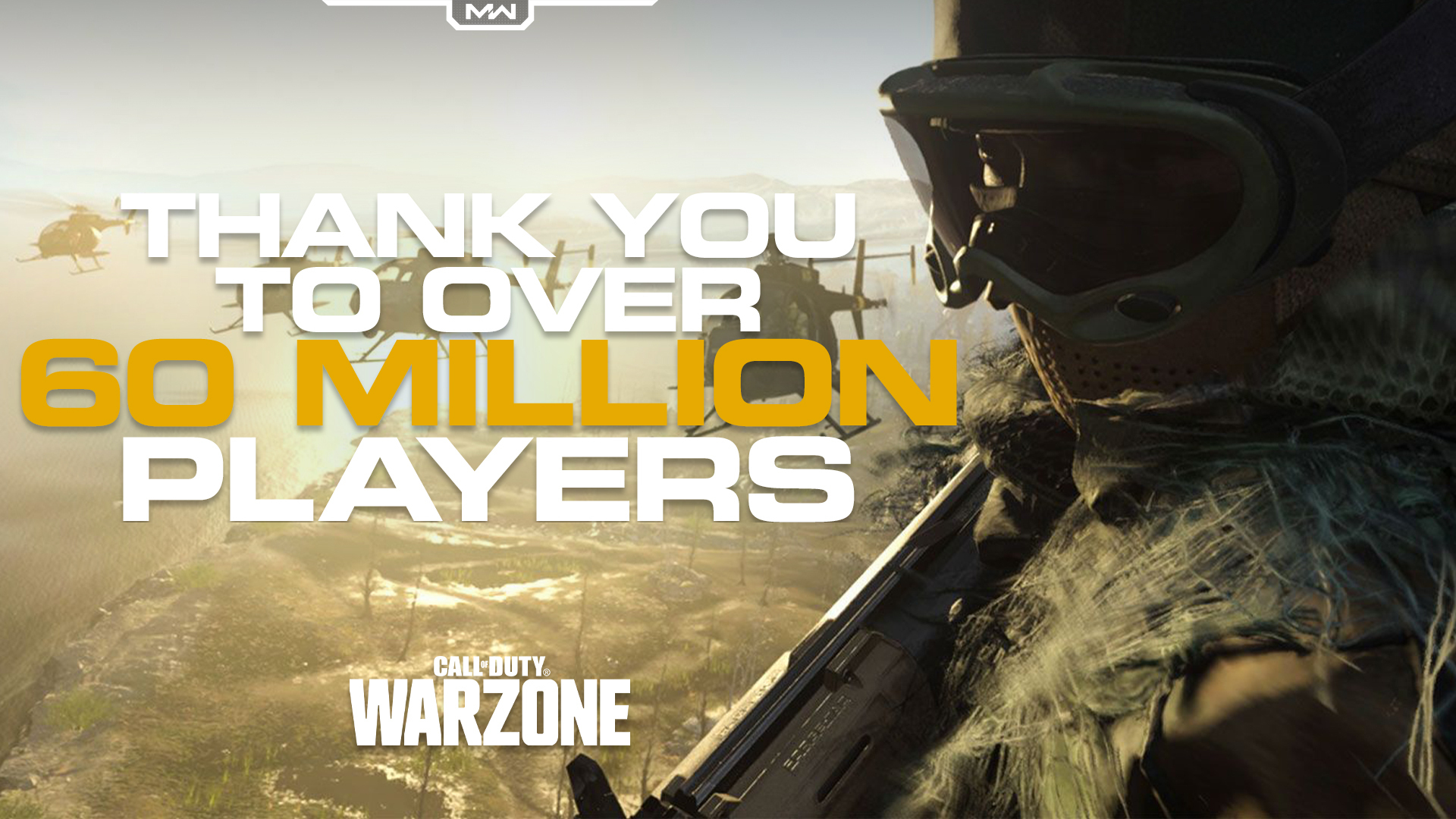 Fortnite still remains the most popular title in the battle royale genre, with recent stats boasting 350 million player, with 3.2 billion hours spent in the game in the month of April 2020.