Sony has announced that the PS5's system architecture is to be revealed tomorrow by lead system architect Mark Cerny. The steam will take place tomorrow, 18th March 2020 at 4pm GMT / 5pm CET on the PlayStation Blog.
While some of the details of the PS5 have already been revealed, it is expected that Cerny will go into further details on the specs of the console, including details on the CPU, GPU and RAM.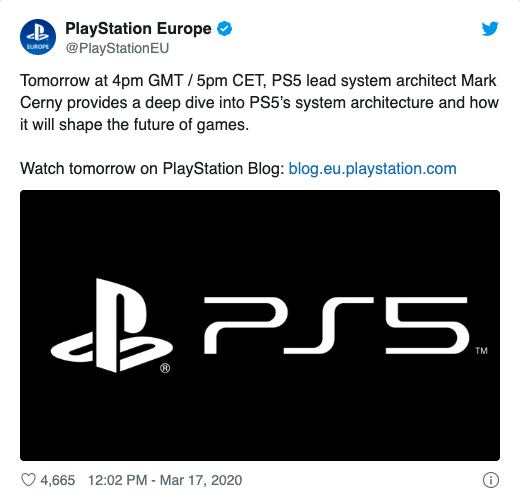 The coronavirus outbreak may also delay the launch of the console, which is expected to release later this year. So far, no delays have been announced but the console itself has not yet been revealed either.