A leaked image from the back cover of Final Fantasy VII Remake has revealed the game's hard drive requirements. The image was first shared on twitter, but has since been taken down.
The image below is a photo of the Japanese cover for the game, showing that the game will require 100GB of space on the PS4's hard drive. The cover also confirms that the game will span two Blu-ray discs.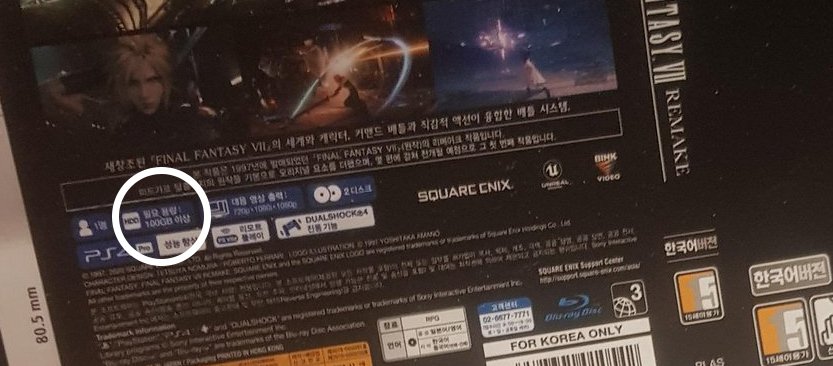 While 100GB games are becoming more common in recent times (Red Dead Redemption has a minimum size of 105GB), the game does mean those with older 500GB PS4 models will need to clear up some serious space before they can enjoy the game.