Make no mistake about this game, it has been an enormous success from the late 90s up until this point. It had some great editions in this franchise, like the revolutionary FIFA 2005. The video game received many additions, different game modes, options, etc. However, none of the games nor its additions match to the success of one title in particular – FIFA Street.
Before its launch, enthusiasts of FIFA raged in fury because of the developer's "plan" to supposedly destroy this beloved football video game. However, after its launch, it became such a big success that people who don't even know what football is started to play this game.
It was a big home run for EA, and the game was legendary. With out-of-this-world never before seen mechanics, solid graphics, a great choice for environments, and many more things it was easy to see why this game was such a huge hit.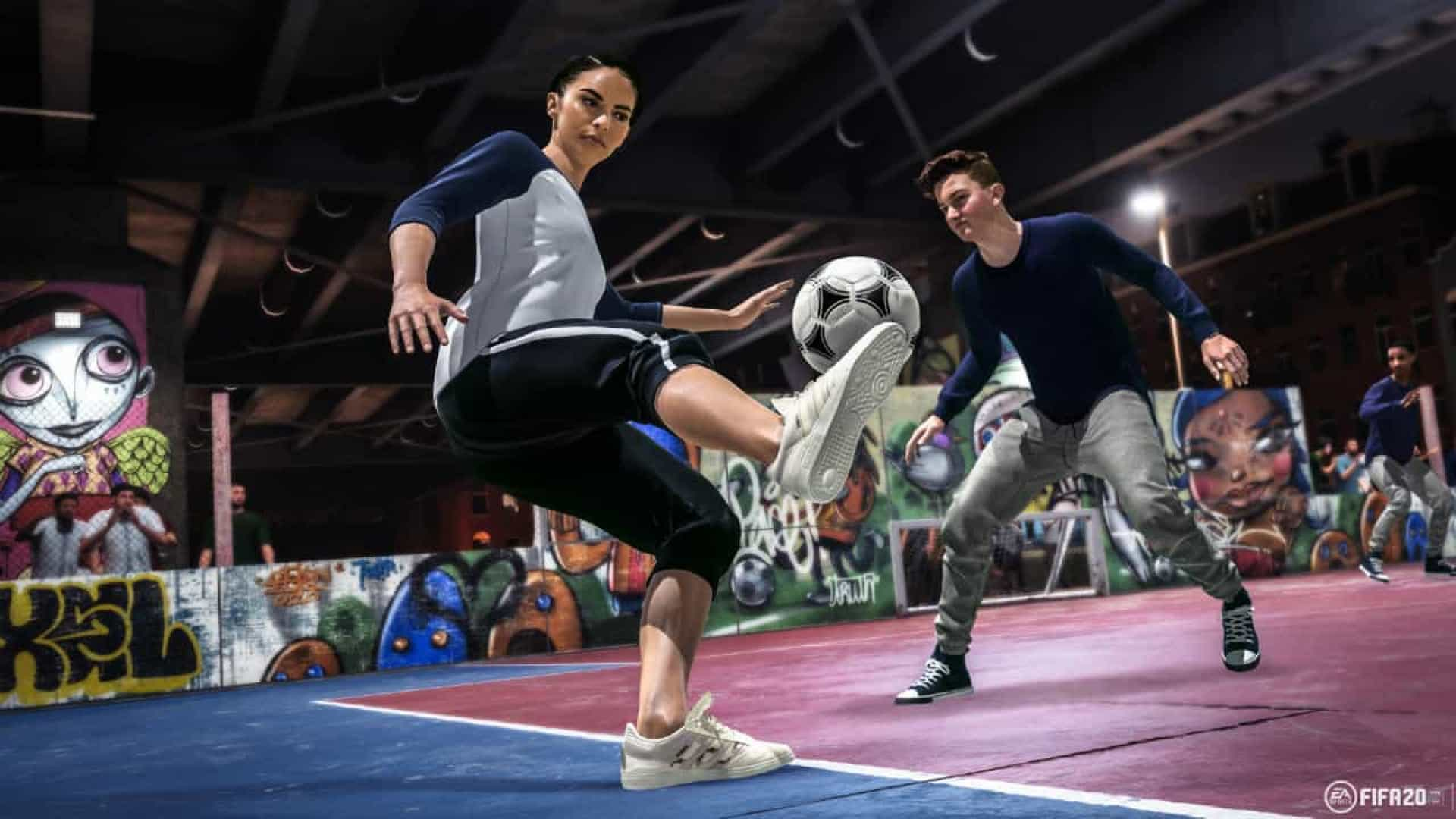 After FIFA Street, there was a lot of talk between people whether EA will bring back this legendary game in the upcoming years. EA had made a statement a few years back, that the plan is to make FIFA Street again with many more features, better gameplay, and the usual stuff a developer promises. Sadly, many years passed after that and even die-hard fans of FIFA Street slowly started to forget this authentic and legendary video game.
FIFA's 19 successors has been released this week, but is there anything new, anything worth talking about? Well, there is a thing that they added in the game and it is called "Volta".
Now, even you are not much of a multi-lingual type of fella, you should know that Volta means "to return" in Portuguese. This must implicate that it has something worth returning to. And it is true. It is returning to the classic FIFA Street.
From what we know up until now the game mode Volta will bring the forgotten FIFA Street to life. The developers are bringing back all of its features, as well as adding many more. As well as, having the traditional 5v5, you can customize the game and have matches like 3v3, matches without goalkeepers and a Futsal mode. This means that the competition between friends will be unbelievable and bonusy bez depozytu will fly on every match.
"Express your style in VOLTA with a custom-built gameplay system grounded in football realism," EA Sports stated in its announcement. "Inspired by the authentic small-sided form of football played in streets, cages, and futsal courts across the world; VOLTA gameplay immerses you in the flow of the street with new tools including simplified flicks and skill moves, new flair animations, and even the option to use the wall to your advantage."
Apparently, it will be a separate game mode like kick-off, Ultimate Team, career, etc. However, it will probably have all of these built into it. Meaning, once you open it you will have different choices depending on what you want to play whether it be career, kick-off, or some other. Furthermore, it is said that many options for cosmetic changes will be present in this game mode.
So, you can expect to edit your footballer to your liking. Since this has been such a big success in NBA 2K, we will probably also have the option to buy certain cosmetic upgrades. This gives the developers a chance to continue getting revenue after the game has been bought.
Like FIFA Street we are given the option to play with real-world teams in VOLTA.
People are excited to see the new game with all the new additional features that will provide some good old entertainment with friends. However, will it be good enough to live up to the legacy of its predecessor? Or will it just be another overrated game mode that will be forgotten? We will just have to wait and see.
Article by: Mario Petkovski