Sony has announced a new PlayStation VR Mega Pack, which will give PS4 owners everything they need to start their virtual reality adventure. This brand new bundle features a PS VR Headset, a PS Camera, and vouchers for five amazing and popular VR games.
The 2019 VR Mega Pack will be available through select retailers across multiple countries this autumn, and an internet connection will be required to download the games.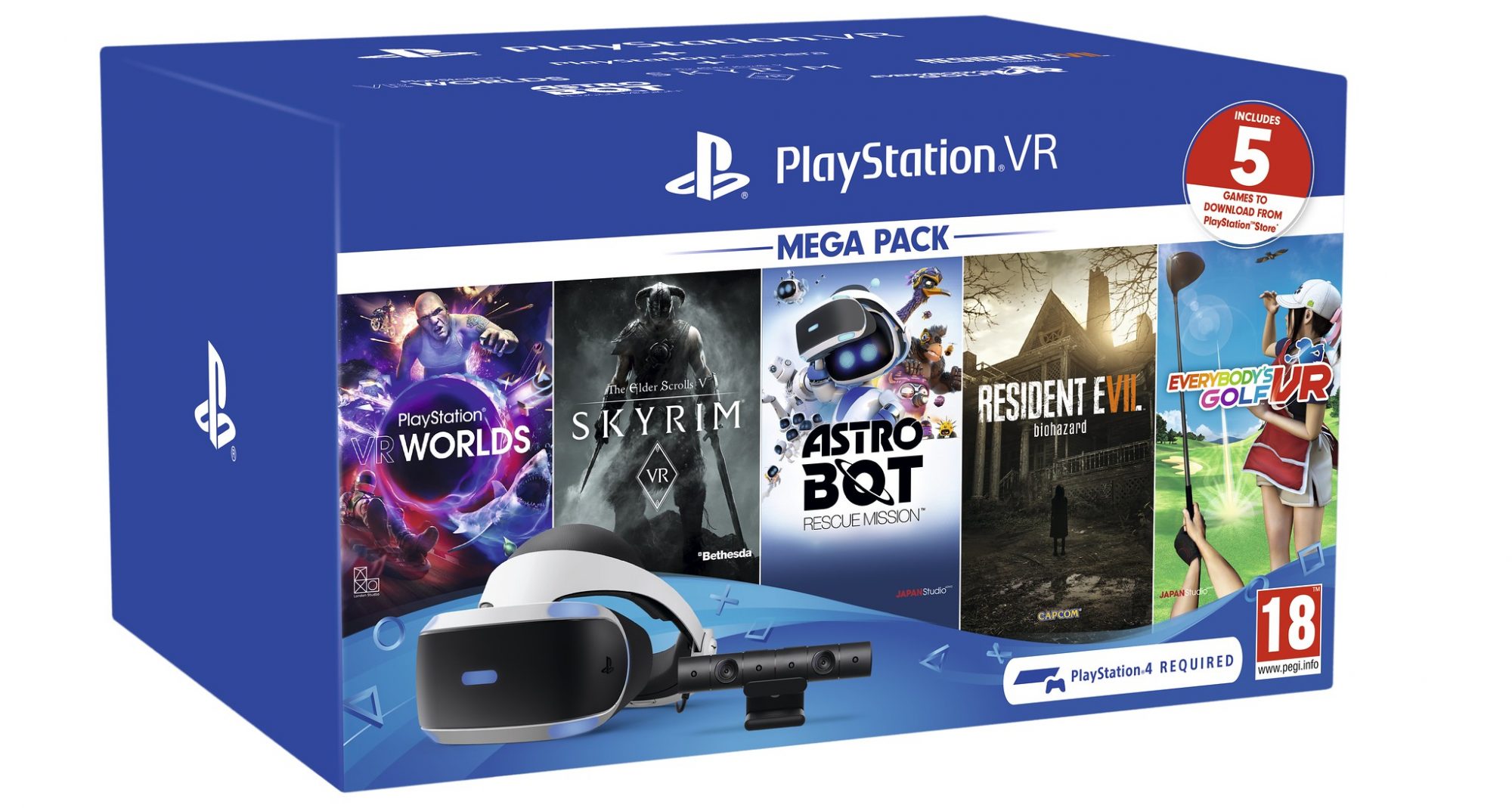 The 2019 PlayStation VR Mega Pack's five games include:
ASTRO BOT Rescue Mission: Developed exclusively for PlayStation VR, this critically acclaimed epic platformer takes you on an adventure through space as you run and jump through city skylines, lush jungles, dark caves, and golden sandy beaches in 20 unique levels.
Skyrim VR: As a full-length open world game for VR from Bethesda Games Studios, this epic title offers an unparalleled sense of scale, depth, and immersion, as you battle ancient dragons while exploring rugged mountains, and more!
Resident Evil 7 Biohazard: Survival horror has never been so intense, with this immersive first-person game that allows you to experience high-stakes combat, puzzles, item management and a realistically tense environment to explore.
Everybody's Golf VR: Step on the course like never before, as you play through three incredible courses with tips from your very own caddie, practice your putting on the green or tee off at the driving range to perfect your swing, and more!
PlayStation VR Worlds: Prepare to journey through five unique PS VR experiences, ranging from going nose to nose with a great white shark, to crawling through decaying space hulks, weaving through oncoming traffic, surviving a futurist sport, or taking part in a gritty London gangster thriller.