According to a report by GfK Entertainment, PlayStation exclusive Days Gone is the second top seller in the UK for the first half of 2019, being beaten by the popular FIFA 19. Days Gone beat multi-platform title Tom Clancy's: The Division 2.
Well, here's some that may surprise you. Days Gone, the open world lovechild of The Walking Dead and Sons of Anarchy, is the second best selling game of 2019 here in the United Kingdom.
GfK's report also reveals the top three best selling games in 16 countries including European and Scandinavian territories, as well as Russia. This data is for the first 6 months of 2019: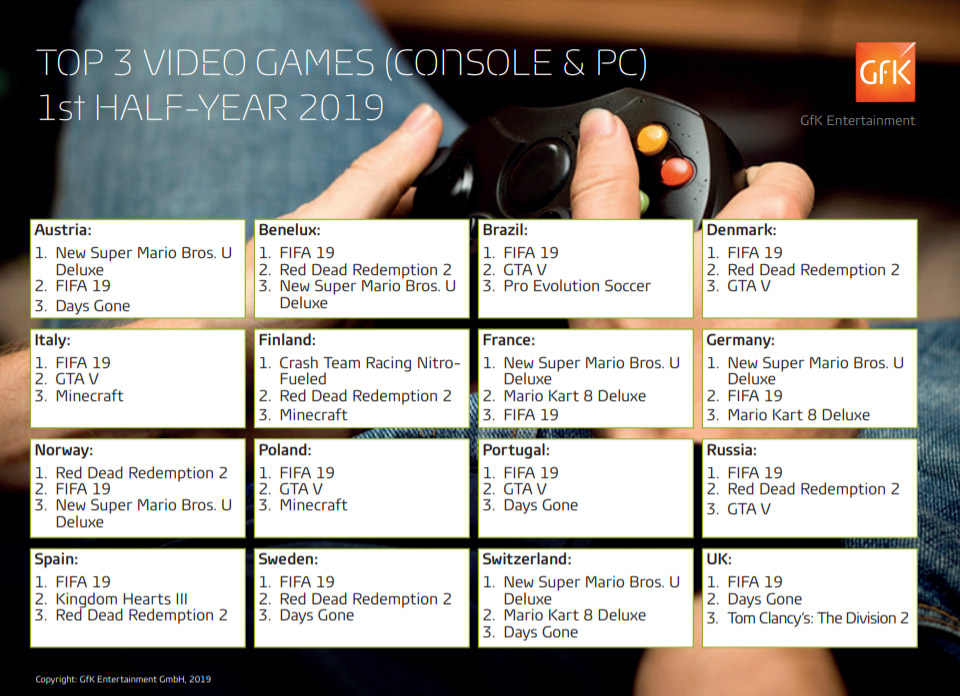 The report does not provide the actual sales figures of the titles mentioned, but it's a good win for Sony. Days Gone appeared in the top three for a few other countries too, including Sweden and Portugal.