Sony and Guerrilla Games have announced a Horizon: Zero Dawn PS4 bundle to coincide with the release of the game. The PS4 bundle will come with a 1 TB PS4 Slim Console, a DualShock 4 Controller, and Horizon Zero Dawn on Blu-ray disc, and will be available from 1st March 2017.
The bundle will also include a three month subscription to PlayStation Plus, letting you make the most of the game's online component.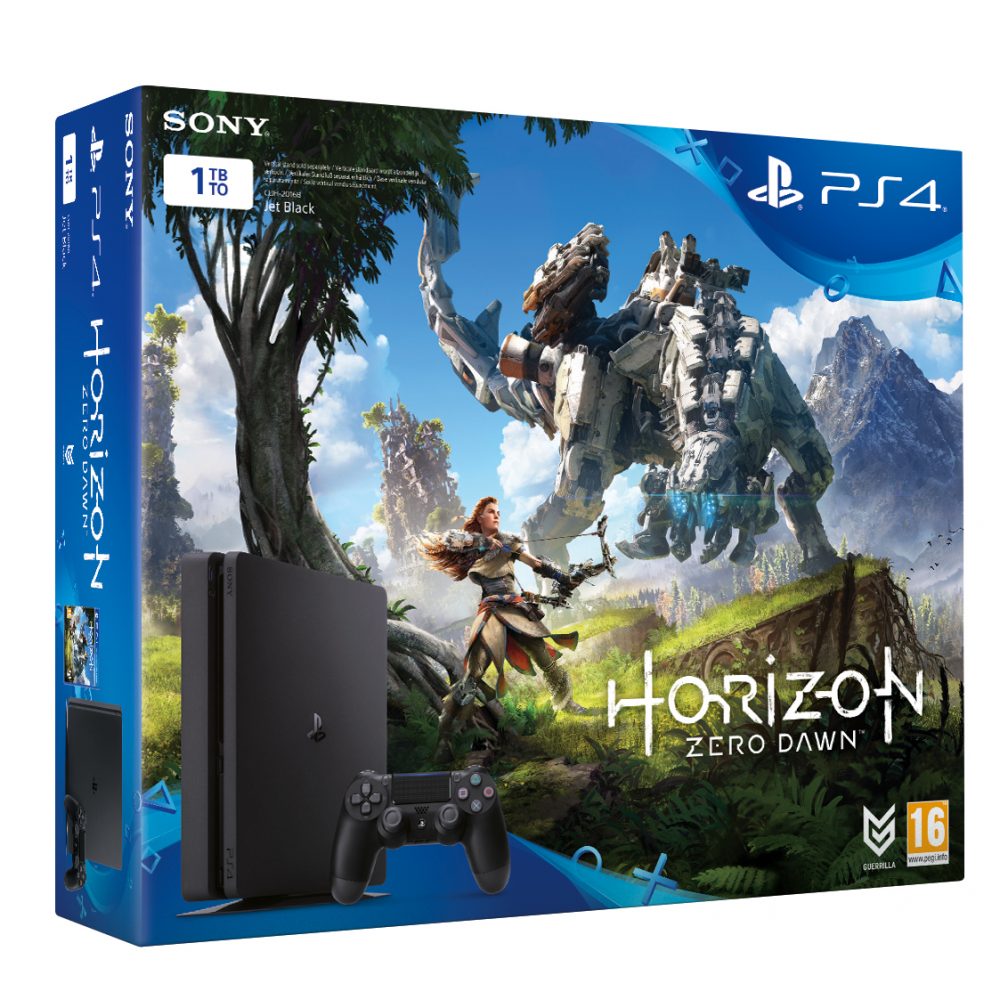 Horizon Zero Dawn is the exhilarating new action adventure exclusive to PS4, developed by the award winning Guerrilla Games, creators of PlayStation's venerated Killzone franchise.
As Horizon Zero Dawn's main protagonist Aloy, a skilled hunter, explore a vibrant and lush world inhabited by mysterious mechanized creatures. Embark on a compelling, emotional journey and unravel mysteries of tribal societies, ancient artefacts and advanced technologies that will determine the fate of this planet, and of life itself.