Earlier this month, it was announced that the Oculus Rift would cost £499 in the UK, which lead to speculation on pricing for Sony's PlayStation VR headset. Today, Swiss retailer Microspot has listed the PlayStation VR for 498 Swiss francs, which is roughly around €455 or £350.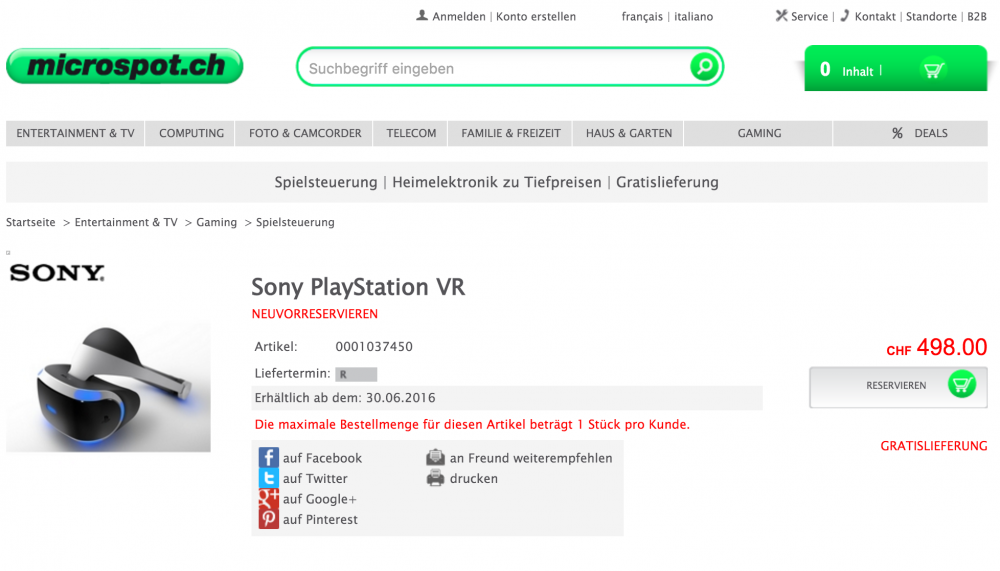 If correct, the PlayStation VR would be significantly cheaper than the Rift. It may also mean that Sony is close to announcing a release date and official pricing for the PlayStation VR. Lets hope this rumored price is what Sony's thinking, or it will have trouble competing with the Rift.
It took just 14 minutes for the Oculus Rift headset to sell out , with units shipping from March 28th 2016.