Sony and Activision has announced a Call of Duty: Black Ops III Limited Edition PS4 console, that will be available on 6th November 2015, when the game launches. The system features the Call of Duty: Black Ops III ember orange logo on a Jet Black chassis, complete with coloured power and eject buttons, as well as three emblems from the game.
The DualShock 4 included has a smooth grey and orange color scheme, along with the roman numeral 'III' logo on the right grip. The PS4 console itself will include a 1TB hard disk drive.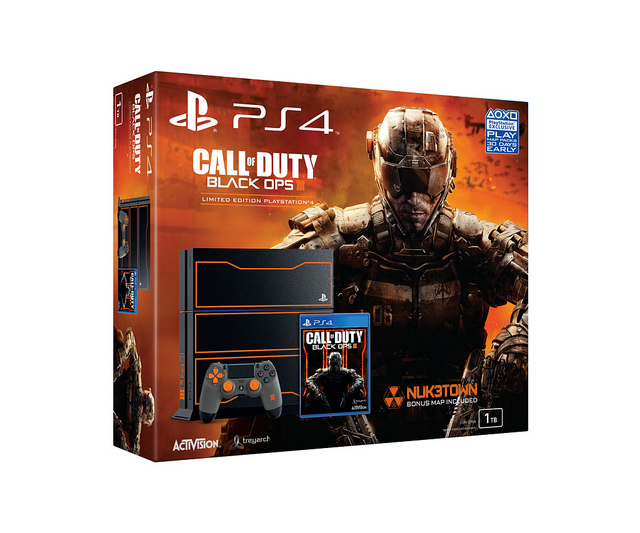 Also included is the standard edition of the blockbuster game, along with the bonus NUK3TOWN multiplayer map. That's right, the most popular map in Black Ops history re-imagined for a new generation of play.
If orange and black isn't your thing, then the game will also be available with a standard black PS4 console. You will be able to pick up a Jet Black 1TB or 500GB PS4 with Call of Duty: Black Ops III bundled inside.