The pre-order page for Batman: Arkham Knight has revealed that the game will require a minimum of 49 GB of space to install the game. It's also worth noting that this does not include space required for game patches and DLC.
In comparison, GTA V requires 41.8GB in comparison – a difference of 7 GB, which could be used for additional content.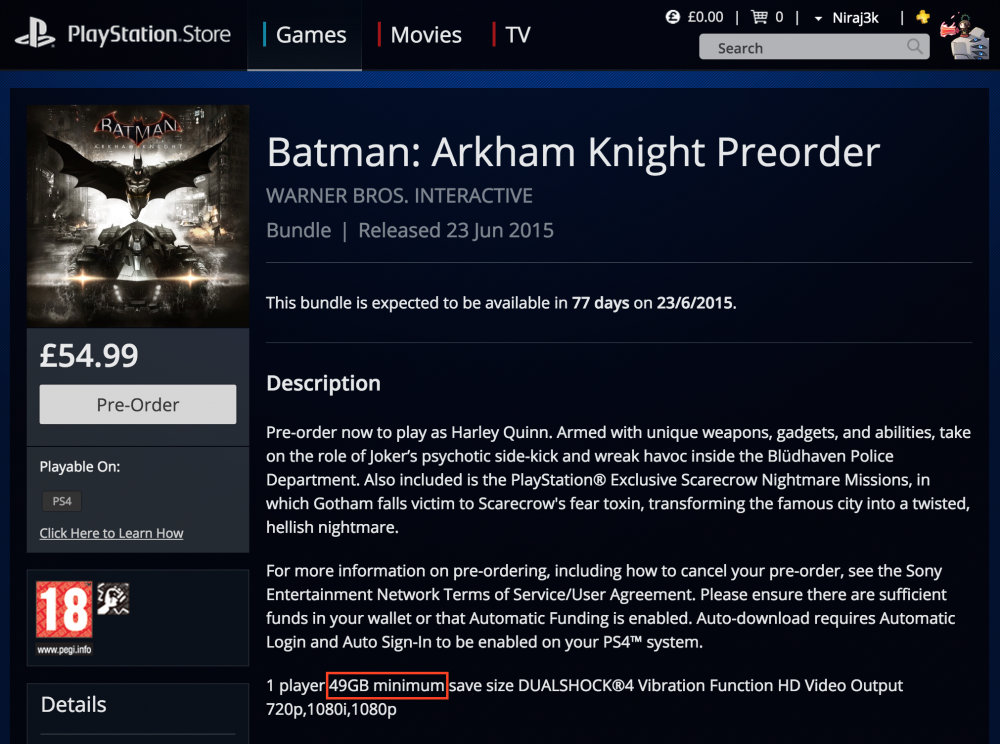 If you haven't upgraded your PS4's hard drive yet, it's something seriously worth considering.