PlayStation Now is getting a subscription model starting January 13th 2015, giving you instant and unlimited access to 100 PS3 games. The service will offer two subscription plans: one month for $19.99, or a three-month package for $44.99.
The image below highlights just some of the game you'll have access to as part of the new subscription model: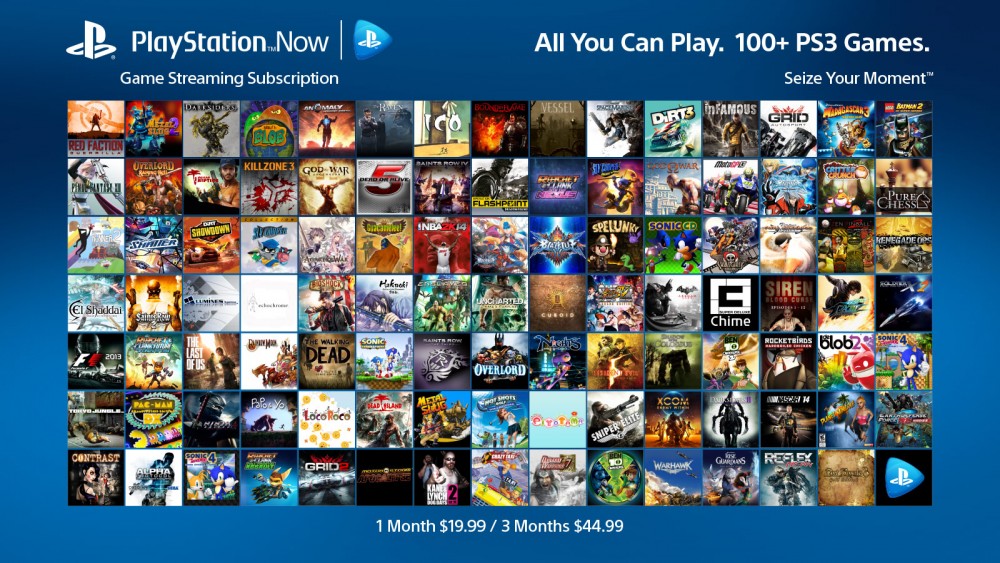 The service will let PS4 owners experience PS3 games they may not have played in the past, at an affordable price. There will be a seven day free trial to the subscription program when it launches for everyone, too.
Also, to celebrate the launch of the subscription service, a free PlayStation Now theme will be available for PS4 users in early January.
It will be good to see the subscription service expand to include the entire PlayStation Now catalogue, and an eventual European release of the service.