Although Sony didn't confirm if the PS4 would continue to use the Trophy reward system for games, the PS4's user interface reveals otherwise. The updated XMB on the PS4 shows that the console will support trophies, and will show your stats directly from the Game Select screen. Two separate screens from the PS4 UI show the existant of trophies.
The PSN profile page shows the player's full name, PSN ID and trophy count. The PS4 will even have a "Recent Activity" feed like the one found on the PS Vita, showing what your friends recently played, bought or recent trophies unlocked.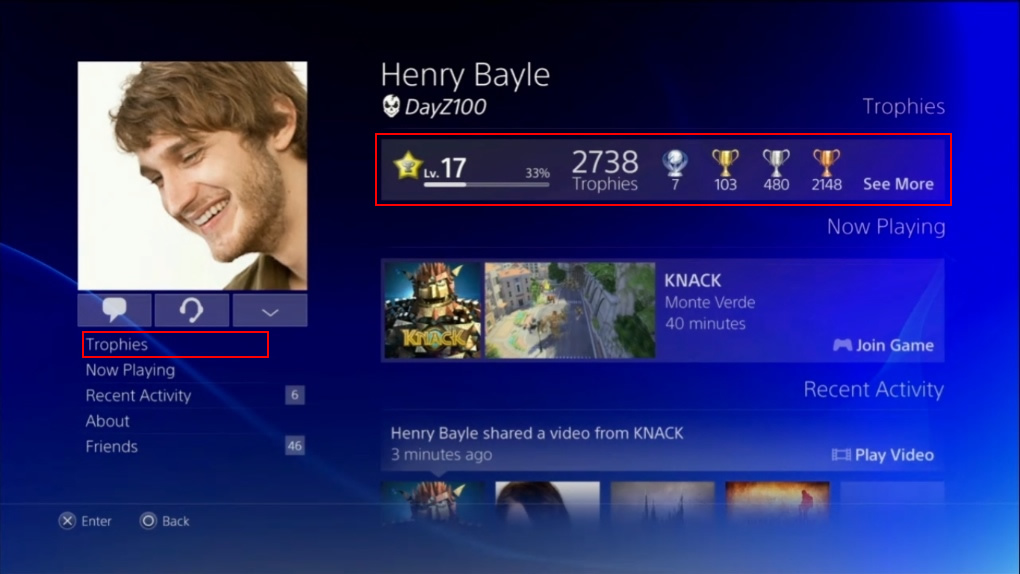 The game's trophy count will be shown in the Game Select screen, along with other information about the game.