Back at New York Comic Con, Dark Horse Comics and Naughty Dog announced The Last of Us: American Dreams. The Last of Us: American Dreams is a four issue comic book series that peels back the layers on the early days of Ellie as it dives into her backstory. It will expose her personality and the motivations that drive her as it explores the first steps of the journey that leads to becoming the character we ultimately meet in the game.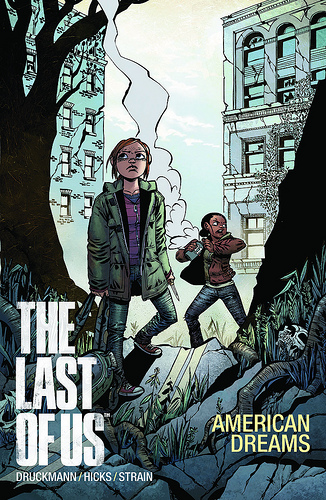 Naughty Dog Creative Director and Co-Writer on the series, Neil Druckmann, had this to say about the comic books:
"I wanted to see a story that can stand on its own, so if you've never played the game you'd still be able to read this comic and get an intriguing story with these characters but, at the same time, if you do read this comic book and you play the game, you should get greater depth, a greater understanding of these characters and the world and what's going on with them.

"The other cool thing is that working on the comic book has helped me develop more of Ellie's backstory. Because we haven't finished the game yet, we've been able to weave some of those threads into the story of the game. So there are certain parts as you play the game, if you've read the comic book, you'll understand what Ellie's referring to, or have a deeper understanding of what made her make that decision."
The series will be made by collaboration between Naughty Dog Creative Director Neil Druckmann, artist and writer Faith Erin Hicks, and colorist Christina Strain. In addition to the comic book series, Dark Horse Comics will be publishing the The Last of Us art book that explores the characters, the infected humans, and the highly detailed, rich world of the game.
The Last of Us art book will be released in conjunction with the launch of the game in 2013. The Last of Us: American Dreams comic book series will be coming out in spring 2013.