The re-designed PlayStation Store arrived in Europe next week and the following week in North America. Sony have made a significant amount of changes and improvements to make it easier for consumers to find the content they want. We've taken the existing PlayStation Store layout and compared it to the re-design to show you all the differences you can expect.
Many of the improvements have come directly from user feedback, and has taken Sony almost two years to get ready for public use. Once it's released, Sony will add new features, and improve existing ones every month or so.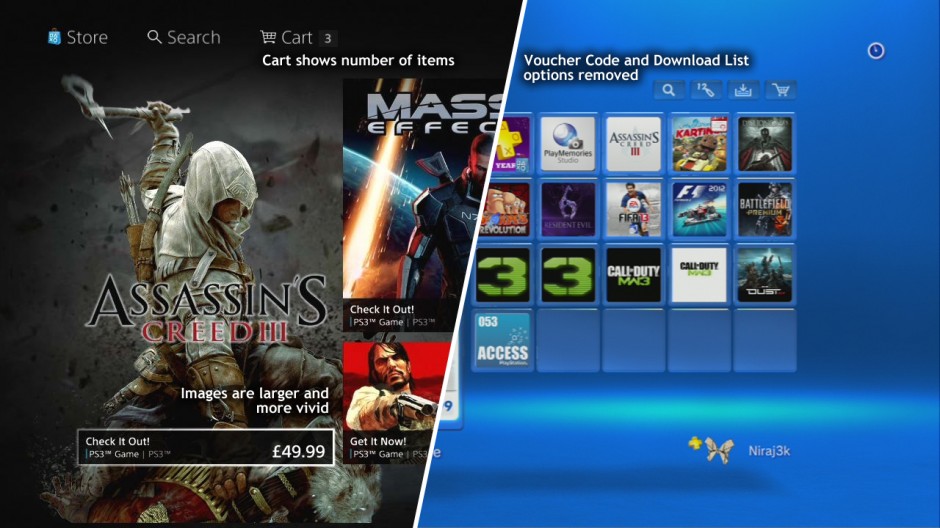 The interface in the new design is cleaner and more visual. The old blue interface has been replaced with a darker interface, but larger, more vivid images are used to make the store look attractive. The "PSN Voucher Code" and "Download List" options have been removed from the top part of the interface, leaving only "Search" and "Cart" behind. The "Cart" option now also shows how many items are waiting to be purchased.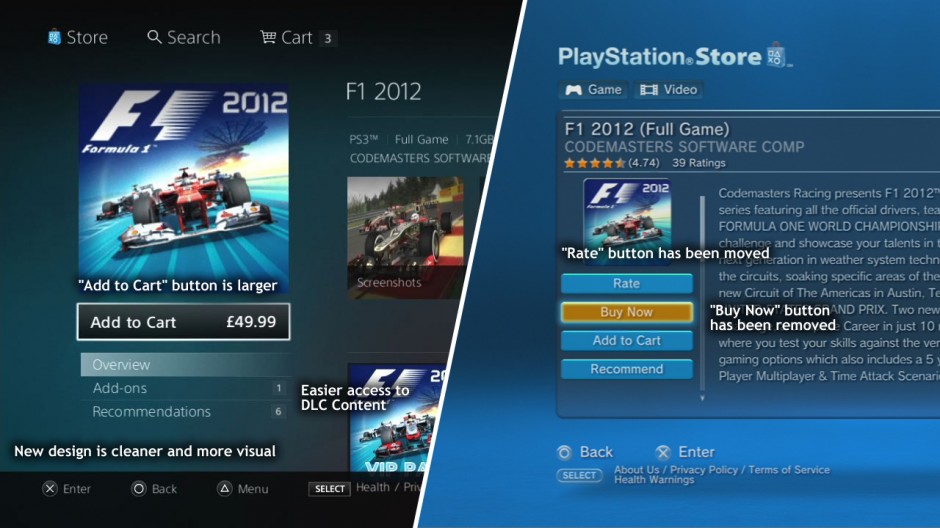 The "Buy Button" has been removed so you can no longer purchase something directly from a product page. Instead, your content must be added to the cart and then checked out. It's now easier to find DLC content for games thanks to the "Add-ons" shortcut. Sony has also removed the "Rate" button.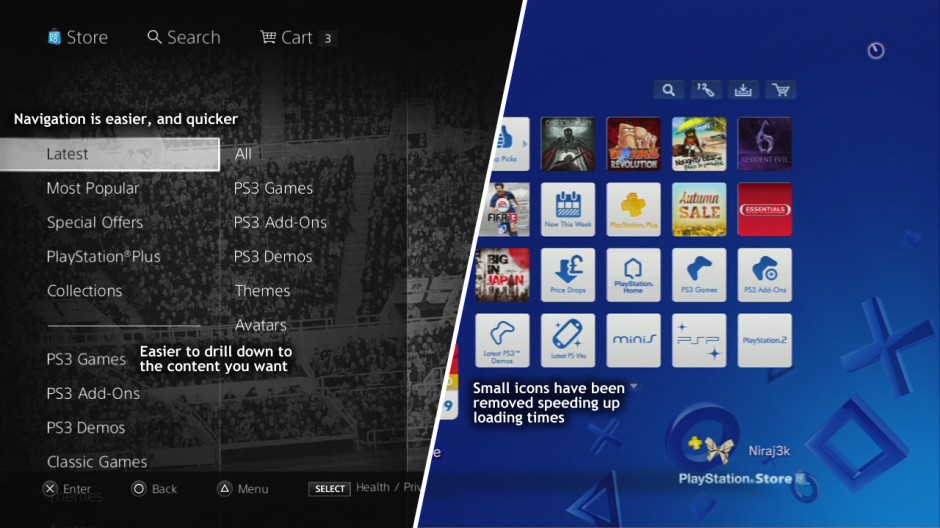 Navigation is easier, letting consumers drill down to the content they want quickly, and without the lag of loading additional icons and assets. Sony also says the search has been improved, detecting and correcting spelling mistakes.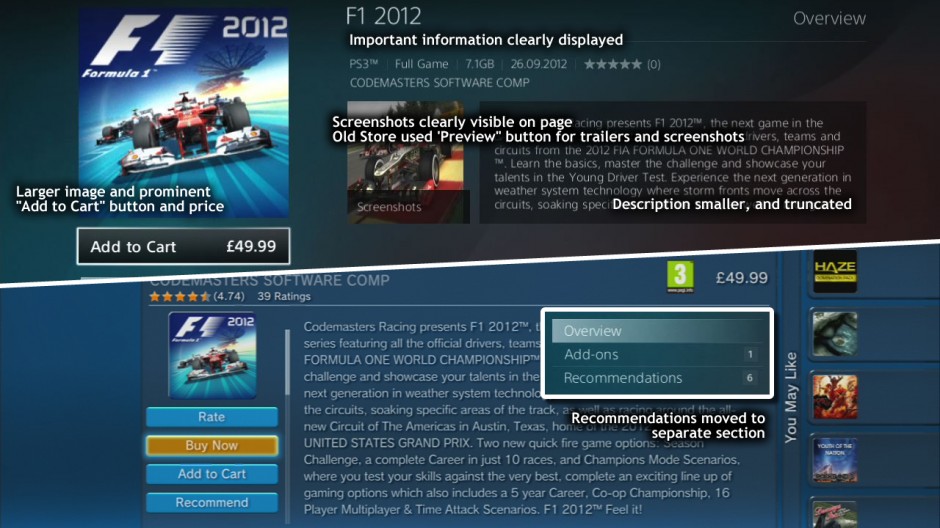 Product pages have larger high-res images, and a redesigned product page. Important information such as format (PS3, PS Vita etc), game type (full game, demo, add-on content), size and rating is displayed right under the main title. The description text has been truncated to take up less area on the screen.
The "Preview" button in the current store has been removed, with screenshots (and presumably trailers) appearing beside the description text. Recommendations have been removed from the right-side of the interface, and has been added to a separate section, again reducing the number of images that need to be downloaded.