This year at GamesCom, SCEE announced the latest addition to the PlayStation entertainment experience – the PlayStation Network video delivery service. The service will be launching in France, Germany, Spain and the UK this November, allowing movie fans to download the latest releases straight to their PlayStation 3 and PSP for viewing at home or on the go.
You can expect an official announcement with release date from Sony very soon. Of course, we will keep you updated in the matter too. Check out the high-res image of the video store below.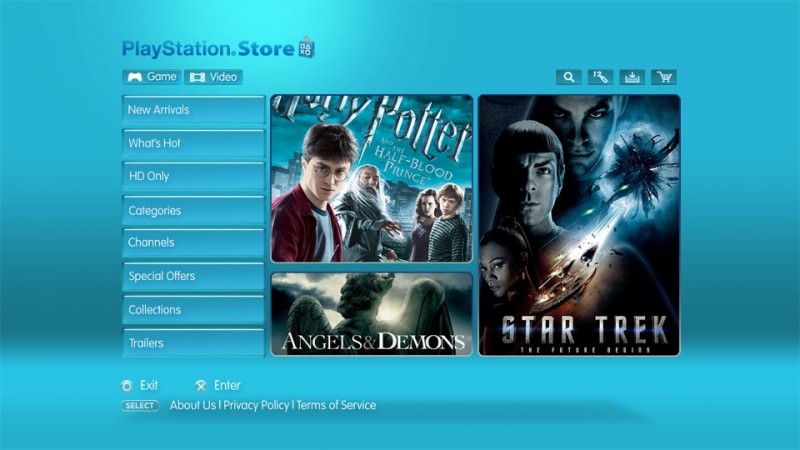 The video delivery service will offer high quality entertainment, available to buy or to rent, from major movie studios including 20th Century Fox, Disney-ABC-ESPN Television, Lionsgate, Metro-Goldwyn-Mayer Studios Inc. (MGM), Paramount Pictures, Sony Pictures, Starz Media2, Universal2, and Warner Bros.