VidZone is coming soon to PLAYSTATION 3 this summer, bringing thousands of streaming music videos to watch whenever you want, completely free of charge. All you have to do is download the VidZone music video application from PlayStation Store, free of charge, and access the service via the icon that appears under [Music] on the PS3 Home Menu (XMB). That's all you have to do to get free, unlimited access to thousands of music videos, with many more coming in regular updates.
The VidZone will allow you to create your own playlsts and build a library of your favourite videos, whether you need a soundtrack to a party or something to relax to on the sofa. You can even pause, or fast forward and rewind to the best bits. The videos are streamed, so there's no waiting around for downloads. If you're on the move, you can access the VidZone library using Remote Play for PSP, providing you are within range of a Wireless Internet connection.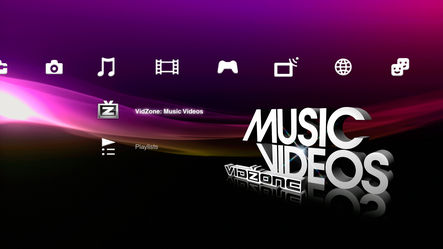 When VidZone launches this summer, it will become one of Europe's leading online music video services, with thousands of streaming videos covering many genres. We'll bring you another update when the service launches.