The PlayStation Portal only has two ports, both located on the bottom of the console. The first is a USB-C port for charging the remote player with the included USB-C cable. The other is a 3.5mm audio input jack that can be used with wired headphones.
The underside of the PlayStation Portal is displayed below, with the two ports located behind the screen: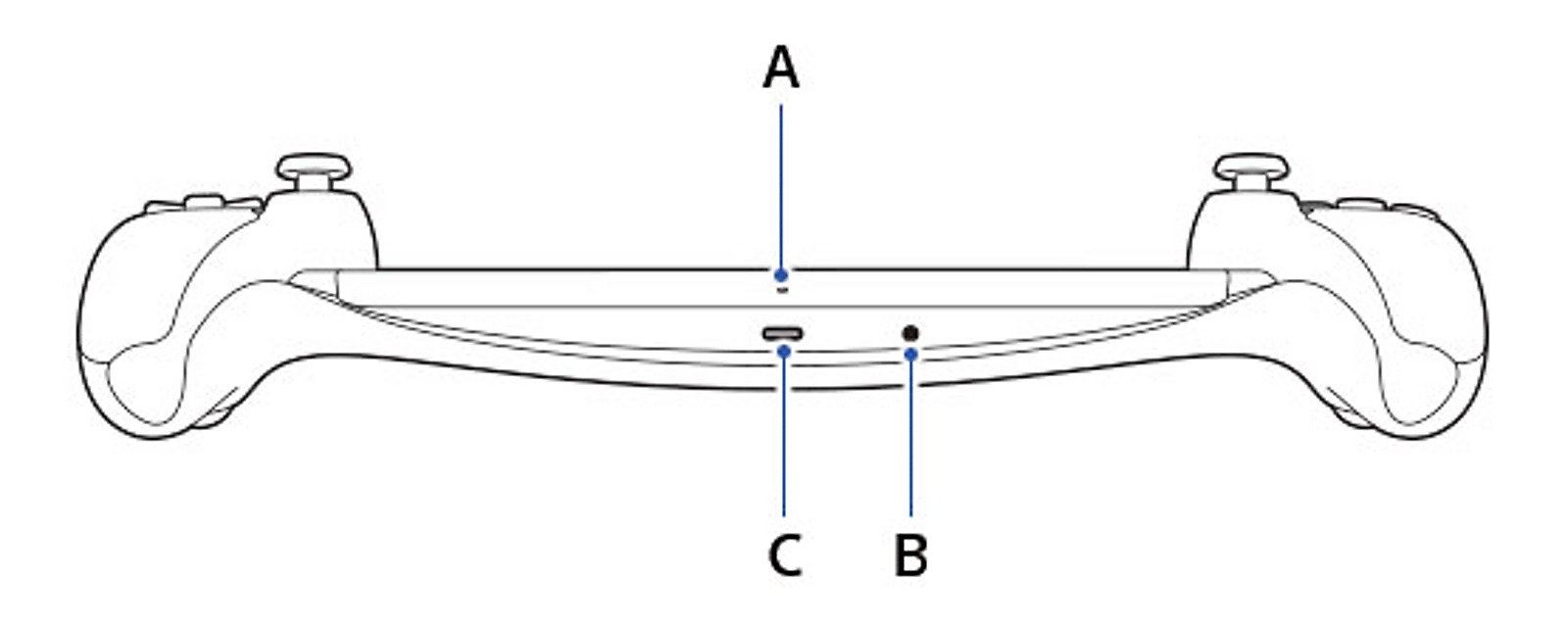 Microphone

Use the built-in mic for voice chat. 

Headset jack

Connect an audio device compatible with a 3.5 mm audio input jack.

USB port

Use the included USB-C cable to charge your PS Portal.
The USB-C port can only be used for charging the console. It does not allow USB-C accessories (like a USB-C to HDMI adapter) to be used. The PlayStation Portal also does not have Bluetooth connectivity, so the only audio options are to use the 3.5mm audio input jack or the new Pulse Elite or Pulse Explorer headsets that use PS Link technology for connectivity.