PS5 exclusive Marvel's Spider-Man 2 has become the fastest selling PlayStation Studios game, with a record number of copies sold. PlayStation and developer Insomniac Games announced that 2.5 million copies of the game were sold in the first 24 hours.
The announcement was posted on X (formerly Twitter) by PlayStation. Spider-Man 2 launched exclusively on the PS5 on Friday, 20th October 2023. Based on the rave reviews the game has received, it stands to be a strong Game of the Year contender.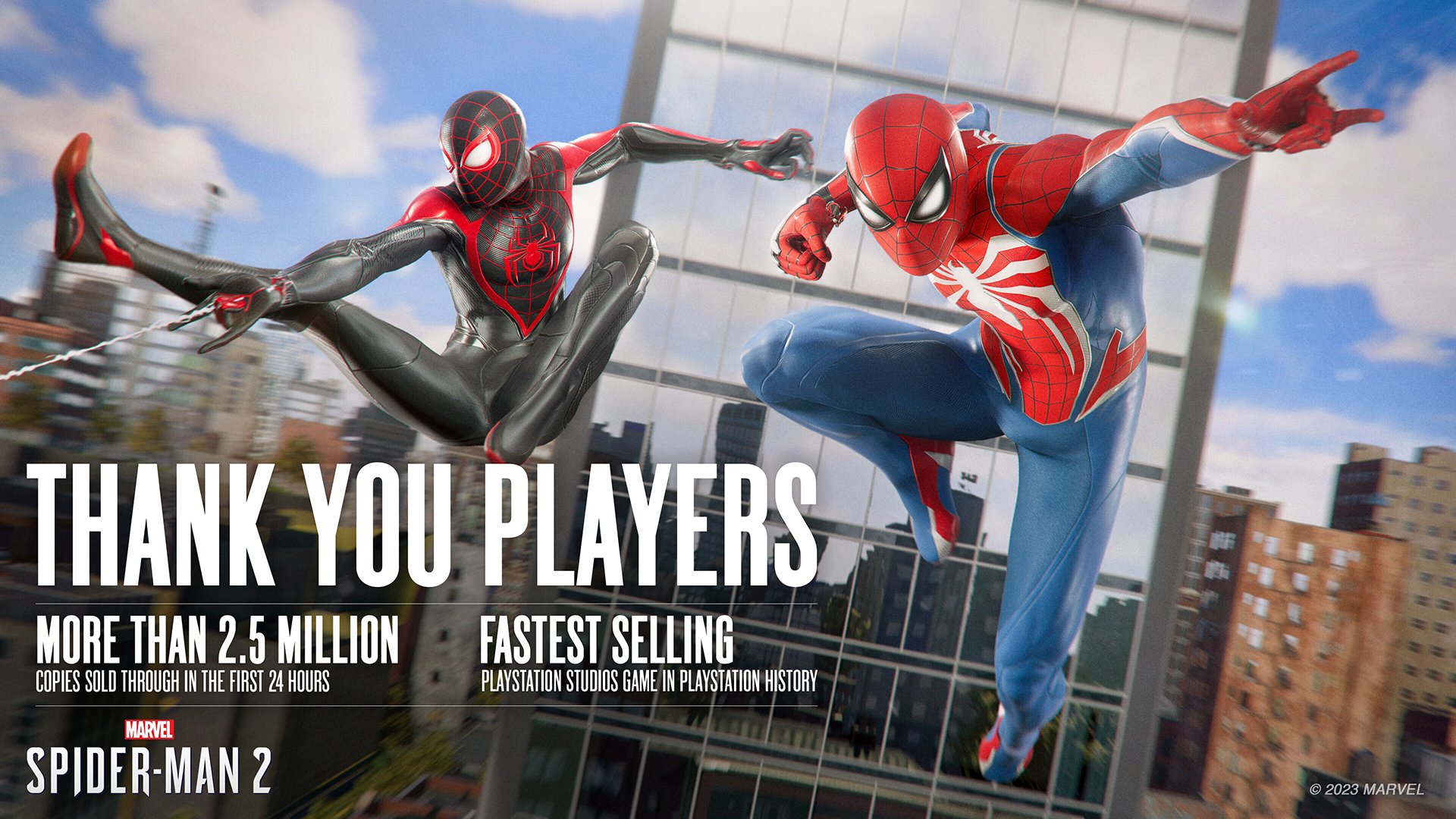 The original Spider-Man on the PS4 also sold extremely well, with over 20 million copies being sold over two years. It eventually releasing on the PS5 as Spider-Man Remastered, as a launch title.