Sony has released a new firmware update for the PS4, updating the system software to v11.00. The update makes a number of improvements, which include being able to sign into the PS4 using the PS App, and improvements to usability on some screens.
The update is mandatory, which means it's required to access the PlayStation Network and play online. You can checkout the PS4 Firmware 11.00 release notes below.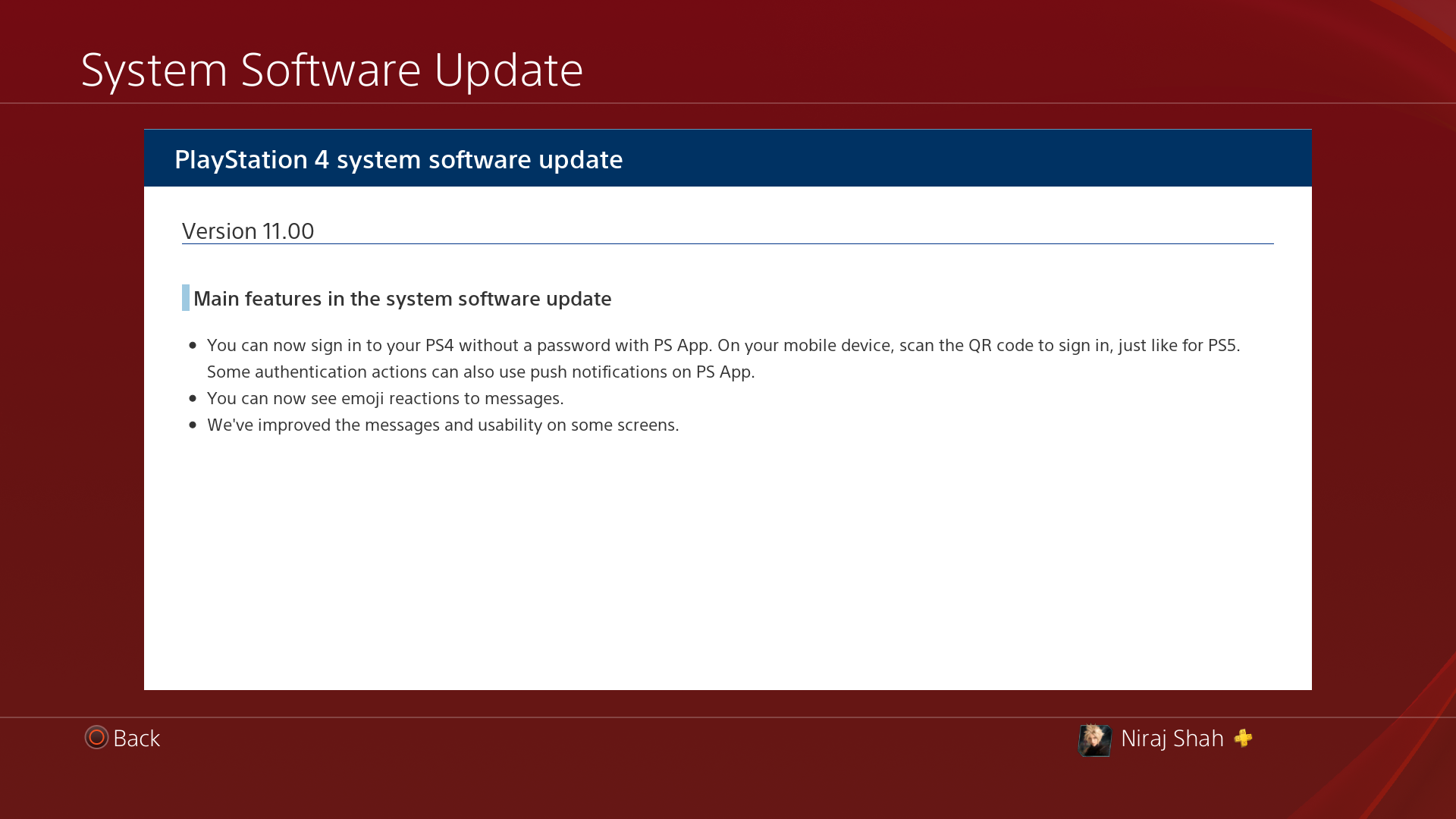 PS4 Firmware 11.00 Release Notes:
You can now sign in to your PS4 without a password with PS App. On your mobile device, scan the QR code to sign in, just like for PS5. Some authentication actions can also use push notifications on PS App.
You can now see emoji reactions to messages.
Messages and usability on some screens have been improved.