Earlier this month, Sony released a new firmware update for the PS4, updating the system software to v10.50. The update makes a number of improvements, which include being able to see online friends who are using the PlayStation App and support for Unicode 15.0 emojis.
The update is mandatory, which means it's required to access the PlayStation Network and play online. You can checkout the PS4 Firmware 10.50 release notes below.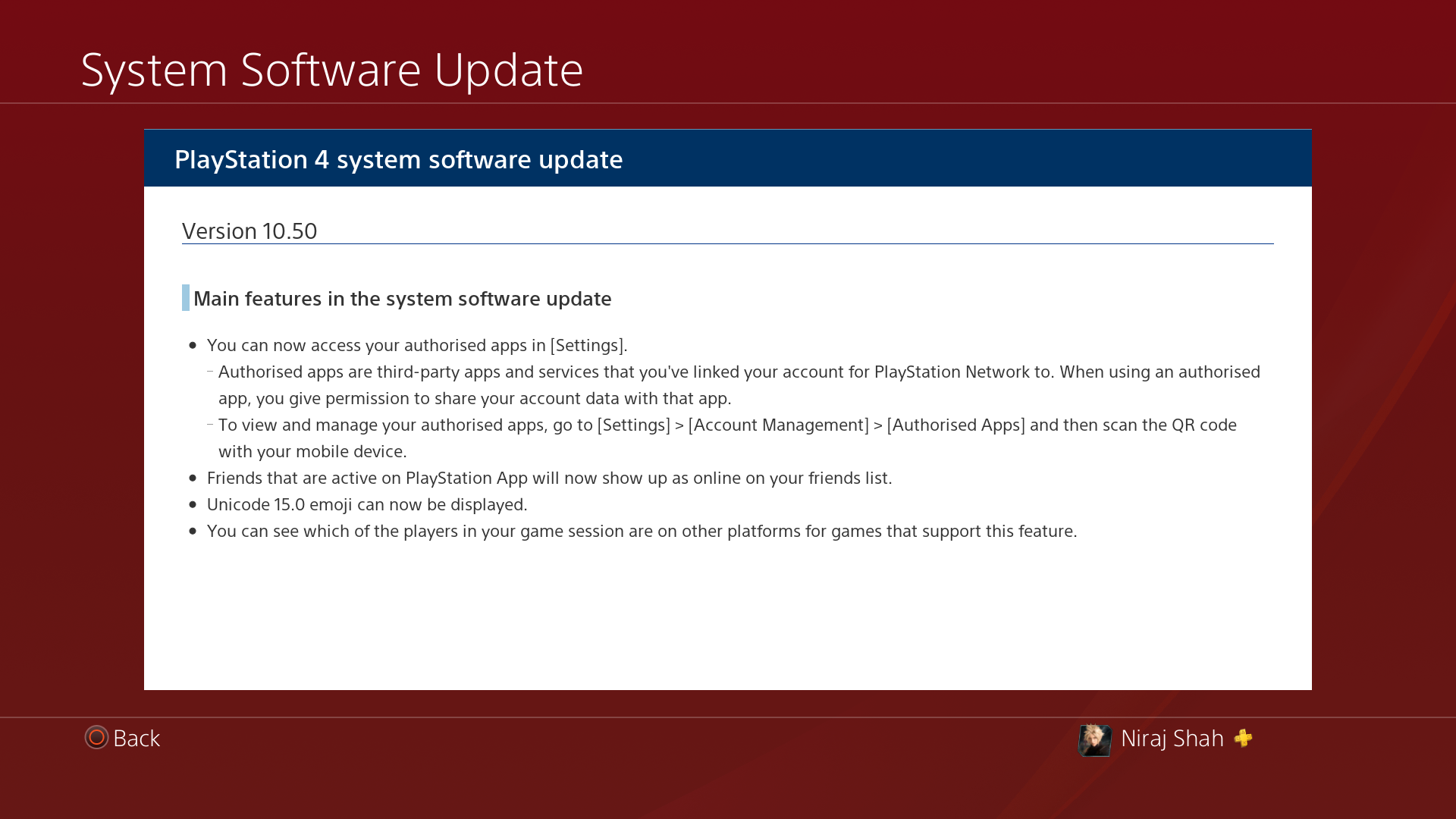 PS4 Firmware 10.50 Release Notes:
You can now access your authorized apps in Settings.

Authorized apps are third-party apps and services that you've linked your account for PlayStation Network to. When using an authorized app, you give permission to share your account data with that app.
To view and manage your authorized apps, go to Settings > Account Management > Authorized Apps, and then scan the QR code with your mobile device.

Friends that are active on PlayStation App will now show up as online on your friends list.
Unicode 15.0 emoji can now be displayed.
You can see which of the players in your game session are on other platforms for games that support this feature.