Sky have partnered up with Activision to offer their customers access to the Call of Duty: Black Ops Cold War multiplayer beta without the need to pre-order the game. Sky Customers will be able to use the Sky VIP app to apply for a beta code on PS4, Xbox One or PC.
Customers can apply via the app right now, and code will be emailed to gamers before 8th October, while PC and Xbox One gamers will get their code for the following week on 15th October.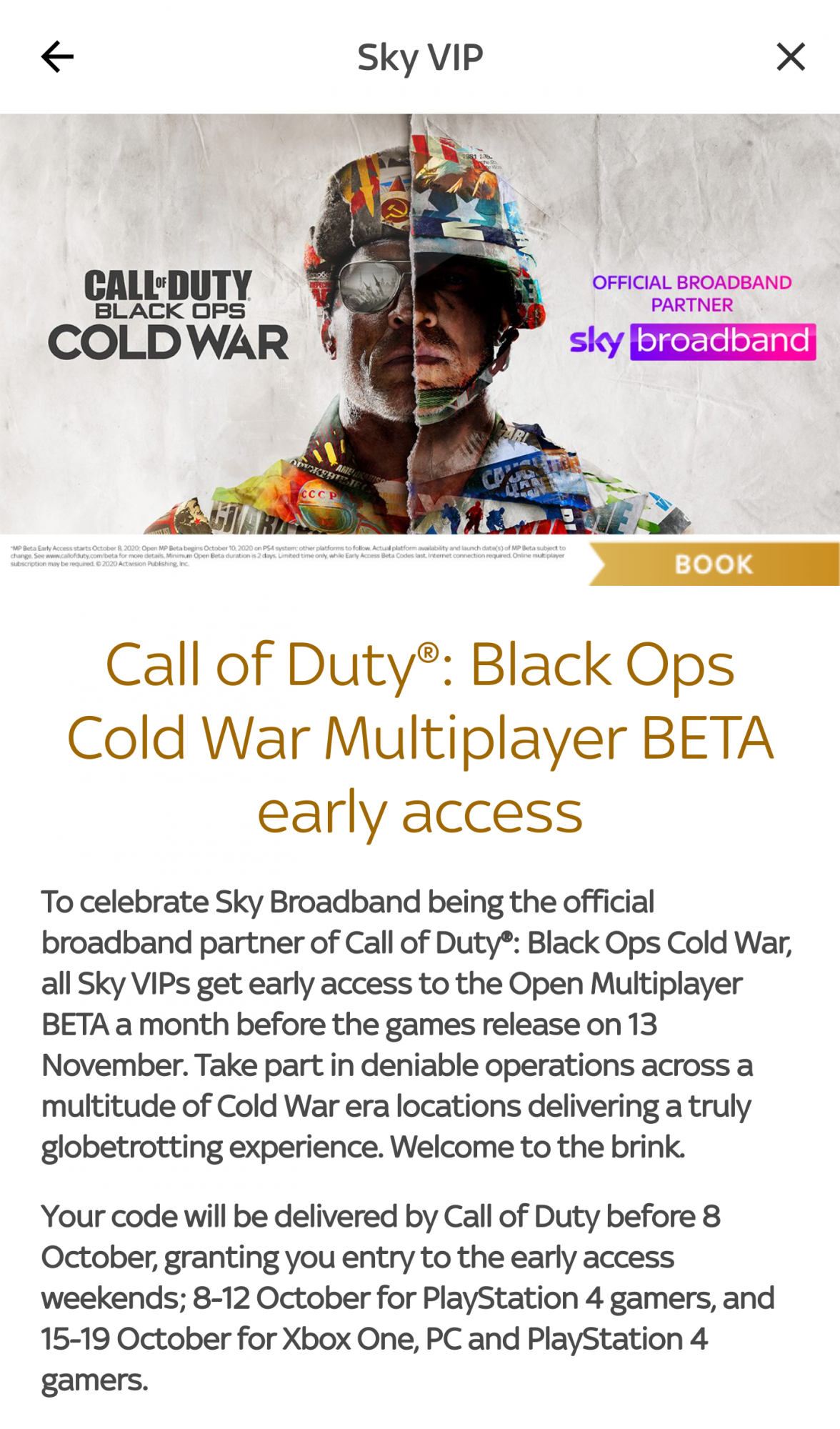 The only other way to get access to the multiplayer beta will be to pre-order the game on any platform. Those on PS4 will be able to play the game over two seperate weekends and will get access to the beta earlier than those on Xbox or PC.
Call of Duty: Black Ops Cold War releases on 13th November for PS4, Xbox One, Xbox Series X | S, PS5 and PC.