A mid-season update to Fall Guys: Ultimate Knockout is now available to download, updating the game to v1.07. The update, called "Bug Yeetus & Anti-Cheatus" brings level randomisations, the introduction of the Big Yeetus hammer, and anti-cheat measures (PC only).
Existing levels have been tweaked to add more randomisation, so your familiar favourites may not be your favourites anymore. For example, new obstacles and variations to Whirlygig, changes to Hit Parade, and introduction of spinning hammers in Egg Scramble.
Check out the preview in the tweet below:
Fall Guys v1.07 Patch Notes:
[PC] Our new anti-cheating system for PC is now in!
[PC] Added ability to bind game actions to mouse buttons
[PS4] Improved stability when creating parties on PS4
Objects in certain rounds will now have dynamic variations from one playthrough to the next, including new objects entirely. We plan to expand this system in the future to more rounds.
Big Yeetus hammer
Improved stability when progressing from one round to another, there should be less disconnections in the qualification screen and round loading now.
Bug fixes in levels, spectator mode and improved resilience when network errors occur.
Fall Ball game timer down to 120 seconds from 150
Lowered minimum player counts for some levels to increase round variety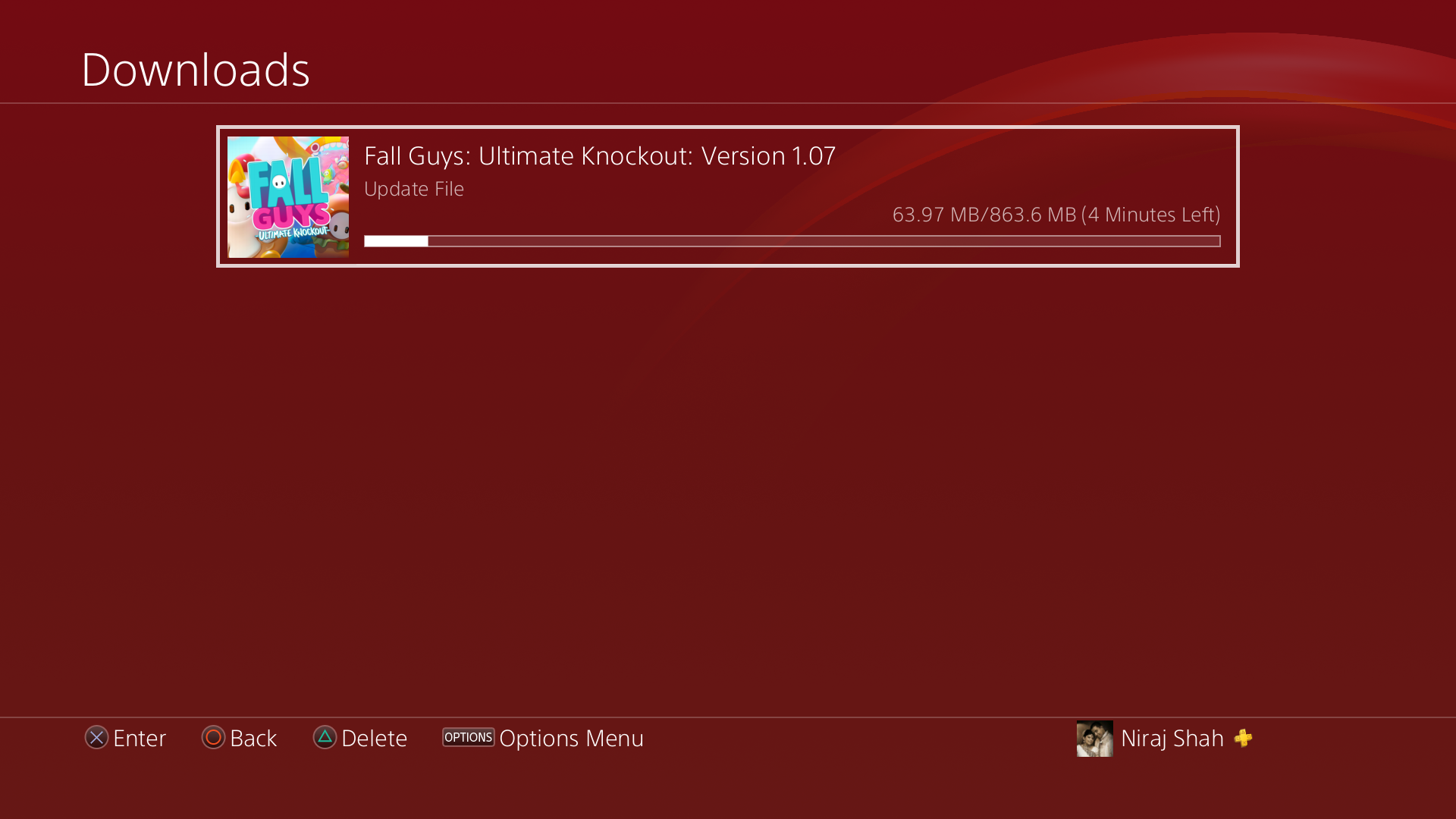 The update is 864 MB in size (as above). If you don't see the update download automatically, you can press [Options] on the DualShock 4 controller and select [Check for Updates] to trigger the update.