Infinity Ward and Activision have announced a number of changes and improvements to Call of Duty: Warzone as Season 4 kicks off today. The biggest change is the support for 200 players in Quads, which means 50 teams competing in the Battle Royale Mode.
Season 4, titled "Reloaded" also adds new content to Warzone, which includes a new weapon, a new multiplayer map and new operator:
Weapon: Rytec AMR Sniper Rifle
Operator: Roze
Map: Cheshire Park
Mode: Team Defender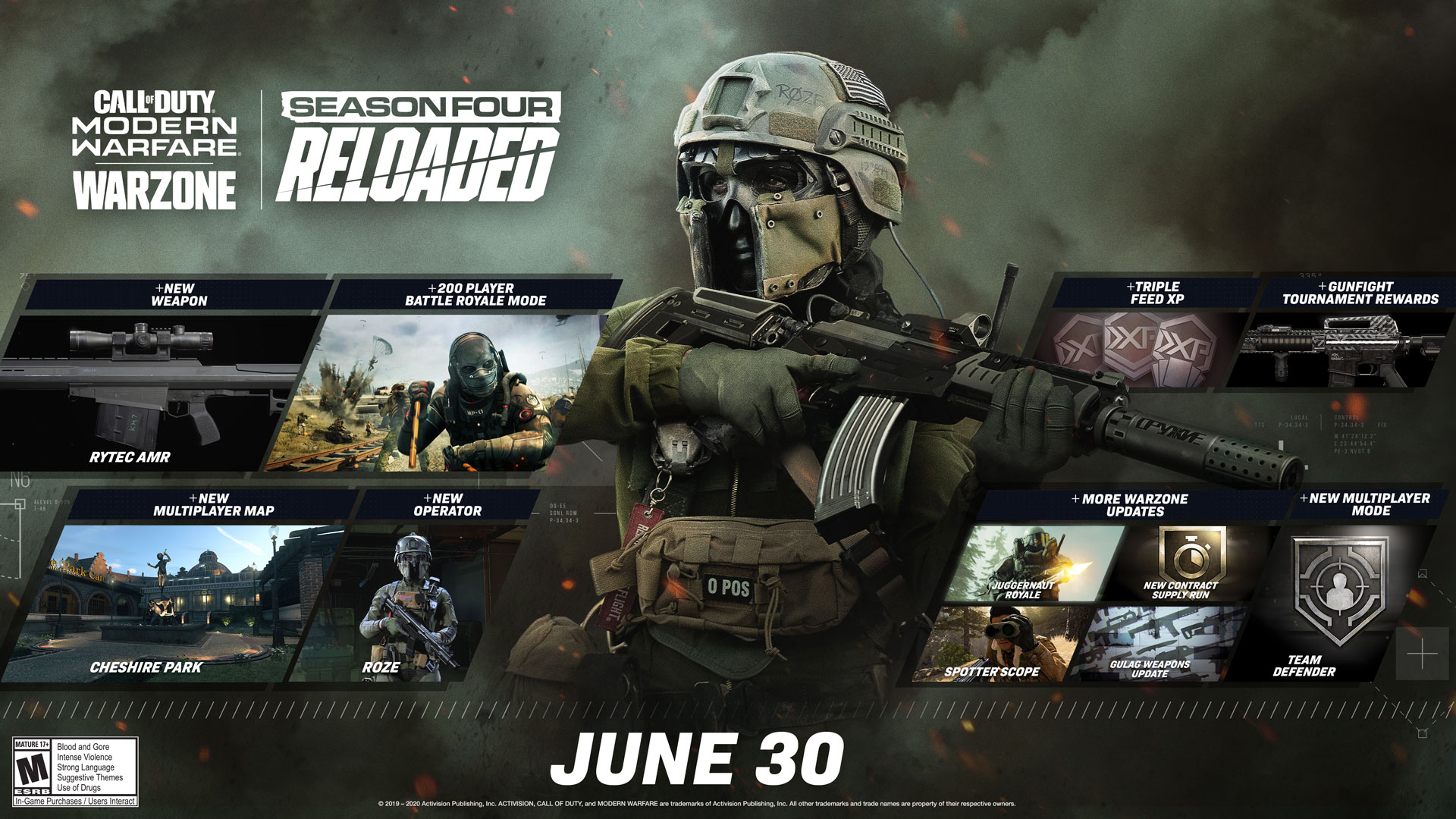 The Season Four Reloaded update will have a download size of approximately 22-36 GB for owners of the full version of Modern Warfare. Console owners must install a secondary download of approximately 3.5GB, then reboot the game to access Multiplayer.
Existing free-to-play Warzone players will have a download size of approximately 22GB-30GB.