The Taiwan Digital Game Rating Committee has rated the unannounced Crash Bandicoot 4: It's About Time for PS4 and Xbox One. The leak was spotted by Gematsu, which also reveals the boxart for the game.
The game is being developed by Spyro Reignited Trilogy studio Toys for Bob, and the synopsis for the game reads as follows:
Crash is relaxing and exploring his island in his time, 1998, when he finds a mysterious mask hidden away in a cave, Lani-Loli. The mask is one of the Quantum Masks and apparently knows Aku-Aku, Crash's mask friend! With the Quantum Masks returning and a Quantum Rift appearing near our heroes, they decide to bravely head through to different times and dimensions to stop whoever is responsible.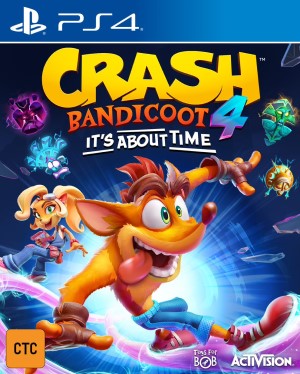 According to the rating board, the game will be heading to PS4, Xbox One and Xbox Series X.