Sony has announced two hardware bundles for Marvel's Iron Man VR, that will launch alongside the game on 3rd July 2020. Unfortunately, the VR bundle is only available in North America, while the Move bundle will only be available in Europe.
Iron Man VR Move Bundle
The Iron Man VR Move Bundle will come with two PlayStation Move controllers and a physical copy of Marvel's Iron Man VR. The bundle will be available in selected countries for €99.99 /£84.99, with pre-orders starting today.
The PlayStation Move Controller Marvel's Iron Man VR Bundle will be available in Switzerland, Austria, Eastern Europe, UK, Croatia, Bulgaria, Germany, Italy, Greece, Cyprus, Israel, Malta, Poland, Portugal, Spain, Benelux, Danemark, Sweden, Finland, Norway.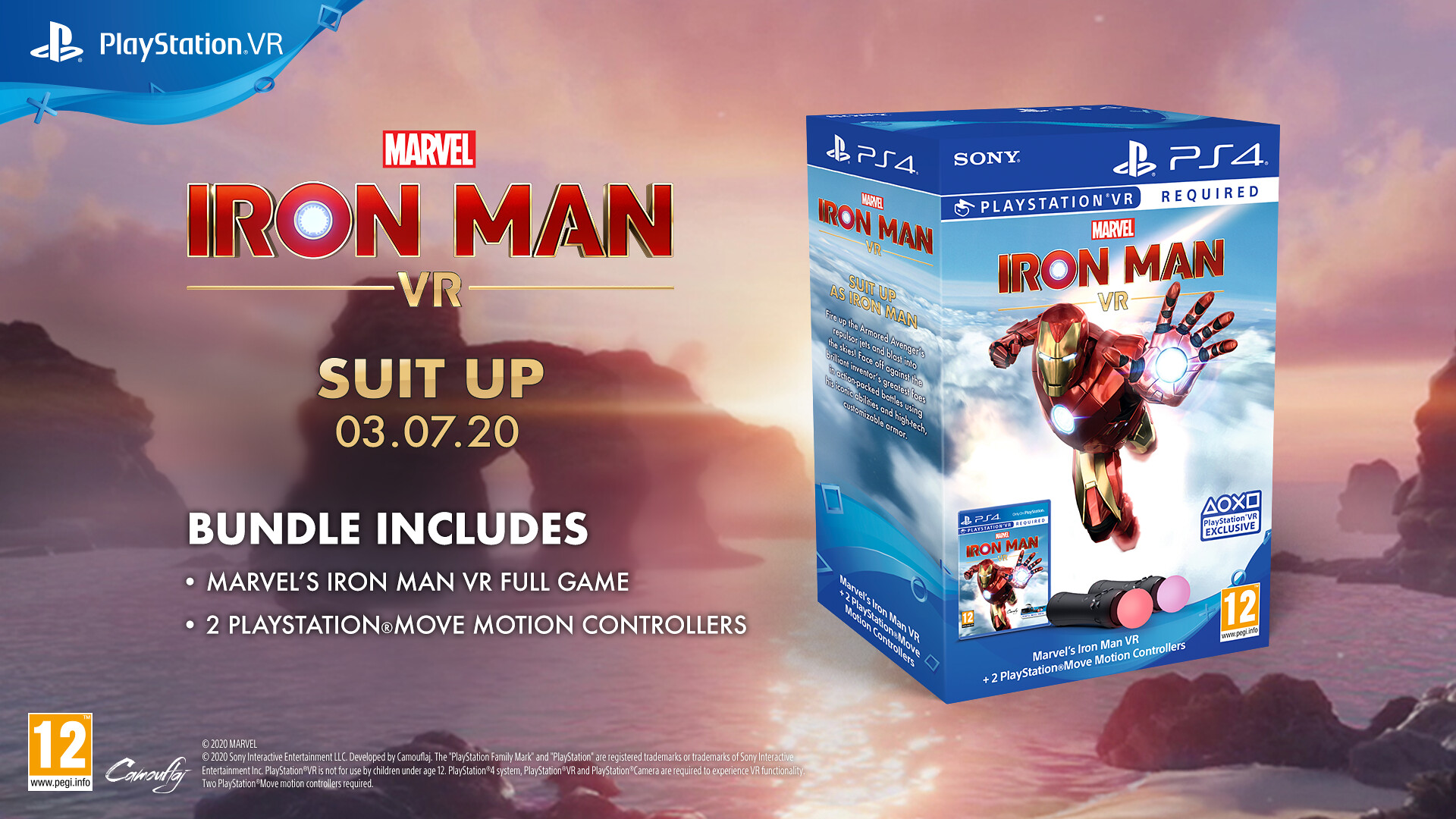 Iron Man VR Bundle
Over in North America, a special VR Bundle will be available on launch that will include the PlayStation VR headset, 2 PlayStation Move controllers, the PlayStation Camera, a physical copy of Marvel's Iron Man and a VR demo desk.
This bundle will be available across US, Canada, Columbia, Costa Rica, Ecuador, El Salvador, Guatemala, Mexico, Panama, Peru, and Republica Dominicana for $349.99 USD / $449.99 CDN (MSRP).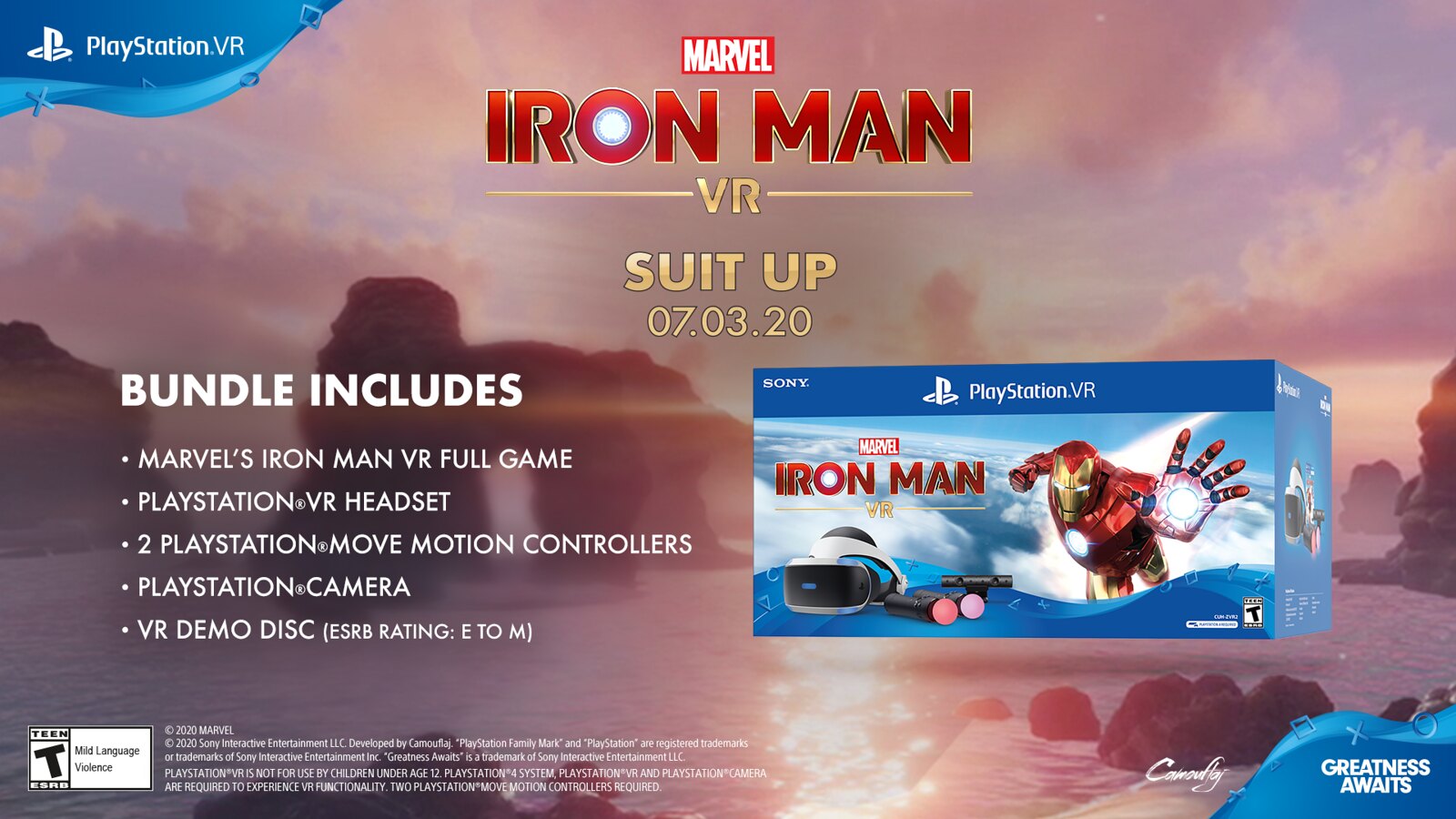 Alongside the announcement of the two hardware bundles above, a demo of the game is now available to download from the PlayStation Store.
The demo includes:
"Malibu" tutorial mission
Interactive Stark Jet cinematic starring Tony, Friday & Pepper Potts
"Out of the Blue" Stark Jet gameplay mission
Flight Challenge optional mission
Advanced Combat Challenge optional mission
If you download and play this free dem, you will unlock the exclusive Molten Lava Armor Deco when you purchase the full game.