Sony's PlayStation Now streaming service has gained more popularity over the past year, with the company announcing that the service now has 2.2 million subscribers – double the number of subscribers since last year.
The number of subscribers may have recently seen an increase due to the COVID-19 lockdown measures across the globe, but the service still lags behind the Xbox Game Pass, which has reached 10 million subscribers and has a smaller library of games.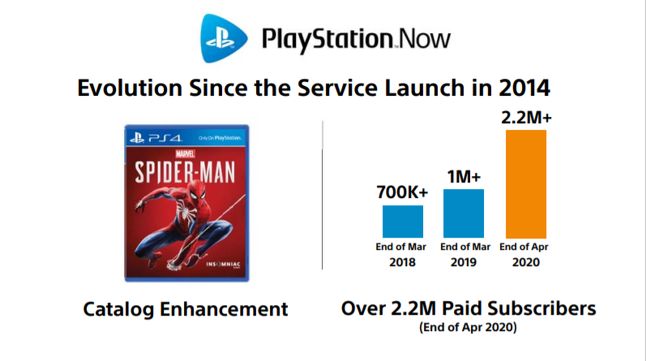 The PS5 will likely support PlayStation Now too, although no specific announcements have been made around the service. Sony continues to improve the service by adding new titles on a monthly basis, but still had a lot of catching up to do.
Source: GamesIndustry.biz