Following the update from Square Enix last week around the release of Final Fantasy VII Remake, the company has began shipping out copies of the game ahead of the 10th April release date.
In a statement posted on twitter, Square Enix started shipping out the game to Europe and Australia ahead of the game's launch to make sure everyone gets the game on launch.
"Our highest priority is that all of you, including those who live in countries currently facing the biggest disruption, can play the game at launch, so we made the decision to ship the game far earlier than usual to Europe and Australia," says the statement on twitter.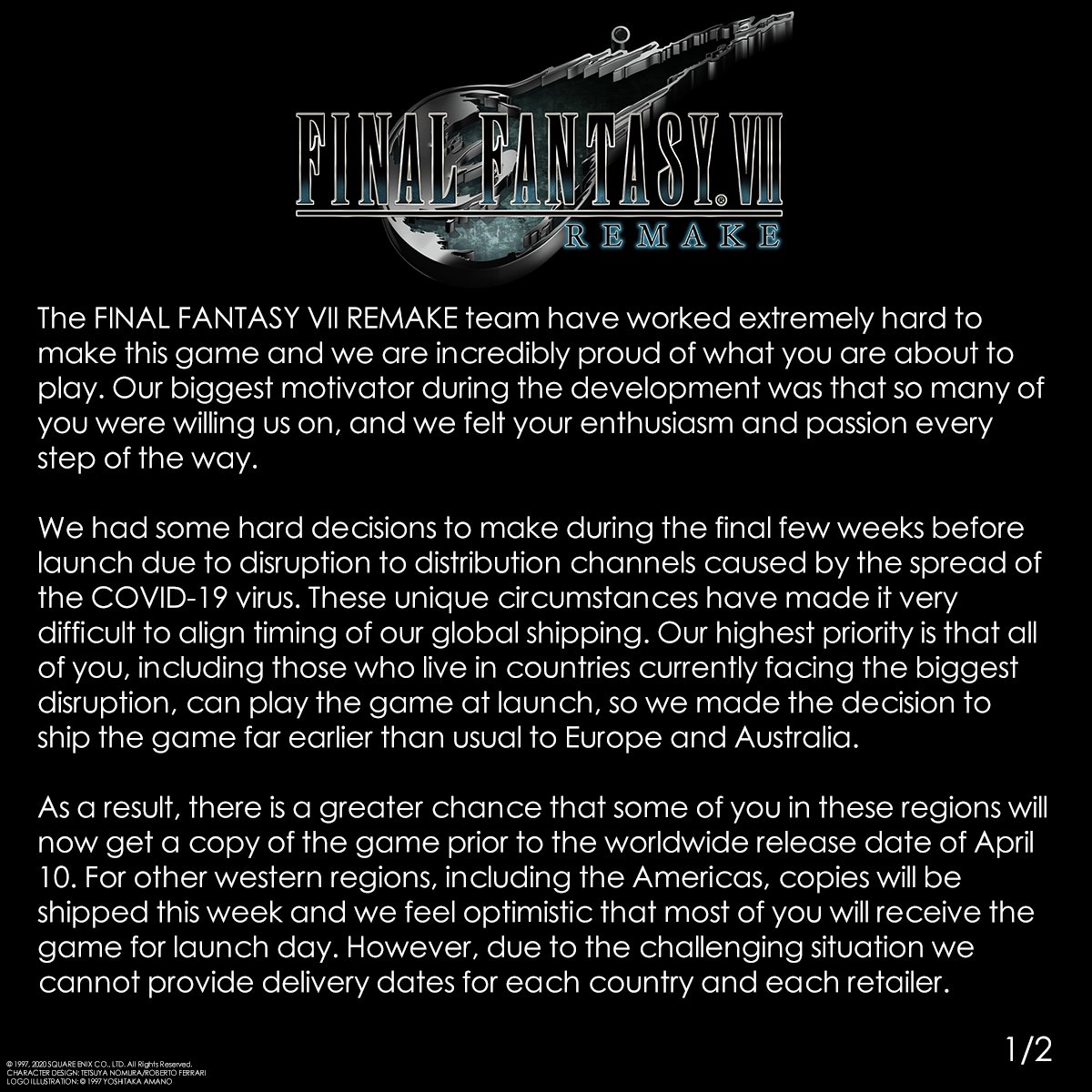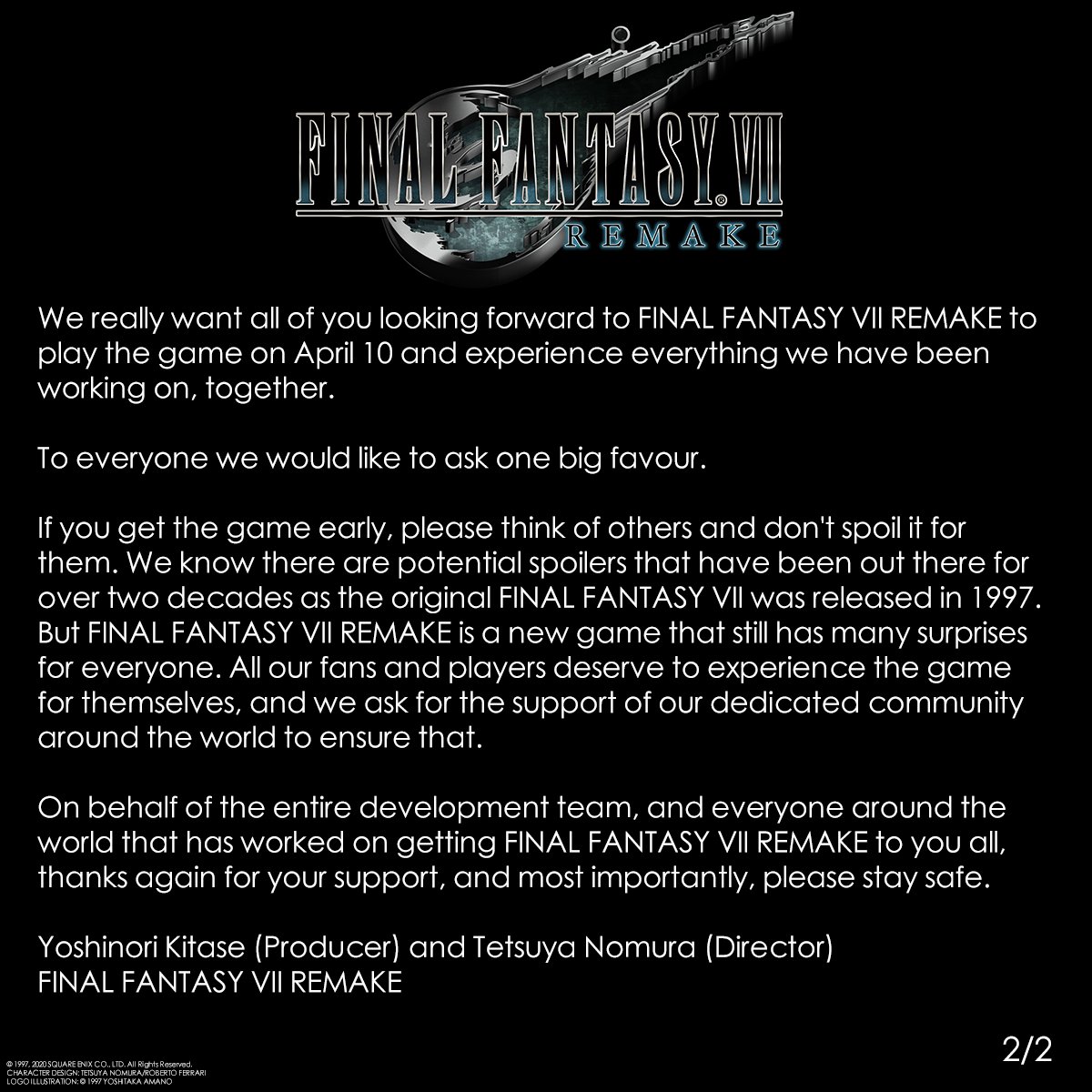 Naturally, this will mean that some players will receive the game ahead of the official release date (there are already reports of players receiving early copies), so Square Enix is asking players to refrain from posting spoilers for the game.