Media Molecule have revealed that their upcoming game, Dreams, has gone Gold. This means that development on the game has been completed and the game is on schedule to launch on 14th February 2020.
The announcement was made via twitter, which you can checkout below: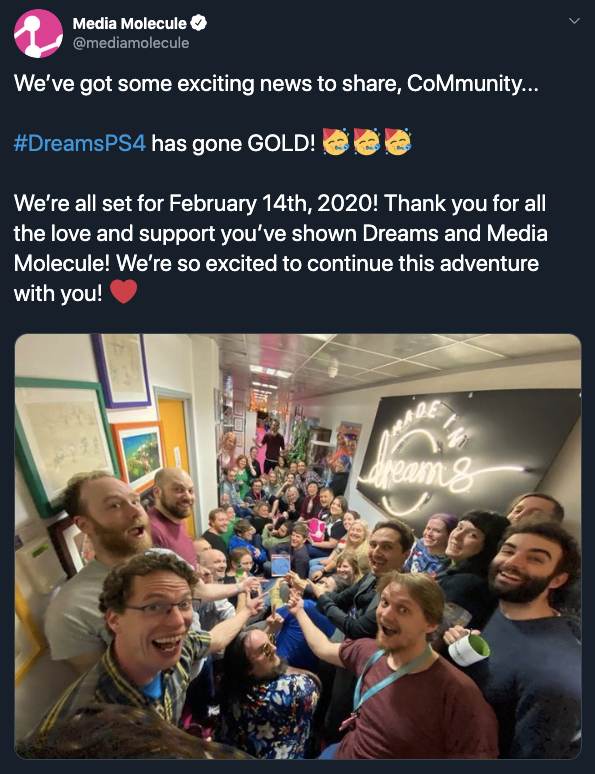 The Early Access of the game has been around since April 2019, which means the game will have plenty of community created games and experiences to enjoy when the game launches.