Updated boxart for Final Fantasy VII Remake confirms that the game is going multi-platform. The game's box now includes a "Play it first on PS4" sticker with small print that confirms the game will be exclusive to the PS4 until 31th March 2021.
The news isn't surprising, with Xbox Germany accidentally revealing that the game would be releasing on Xbox One in March 2020, the same release date as the PS4 version.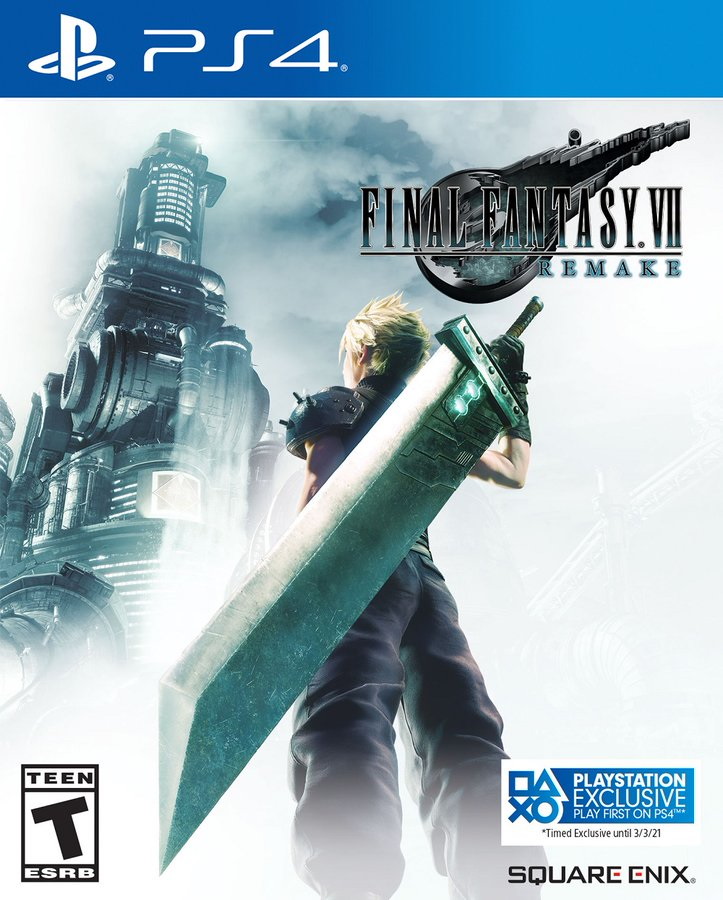 The boxart was first revealed on twitter by @Wario64. The PS4 version is releasing in March 2020, and the next episode is already been worked on, according to director Tesuya Nomura:
We've already begun working on the next one as well, but I'm confident that playing through this title will expand your expectations just like the world that extends beyond Midgar.