Watch Dogs is making a return to the PS4 in March 2020, with London-set sequel. The sequel, titled Watch Dogs: Legion, will be set in the near future where London has turned into a dystopia controlled by a corrupt private military corporation.
It's your mission to recruit new members to your cause and tear down the surveillance state. Virtually every character in Watch Dogs: Legion's version of London is a playable protagonist. As you work your way through London's open-world streets, you'll discover that everyone you see has different attributes and skills.
One passerby might have a knack for melee combat; if you recruit them as an Infiltrator, they'll be great for getting up close and personal with the enemy. Another might be a doctor, granting your team an overall health buff; get them on the team, and you can survive even the toughest encounters. These character traits aren't decided at random but are intrinsically tied to each character's background.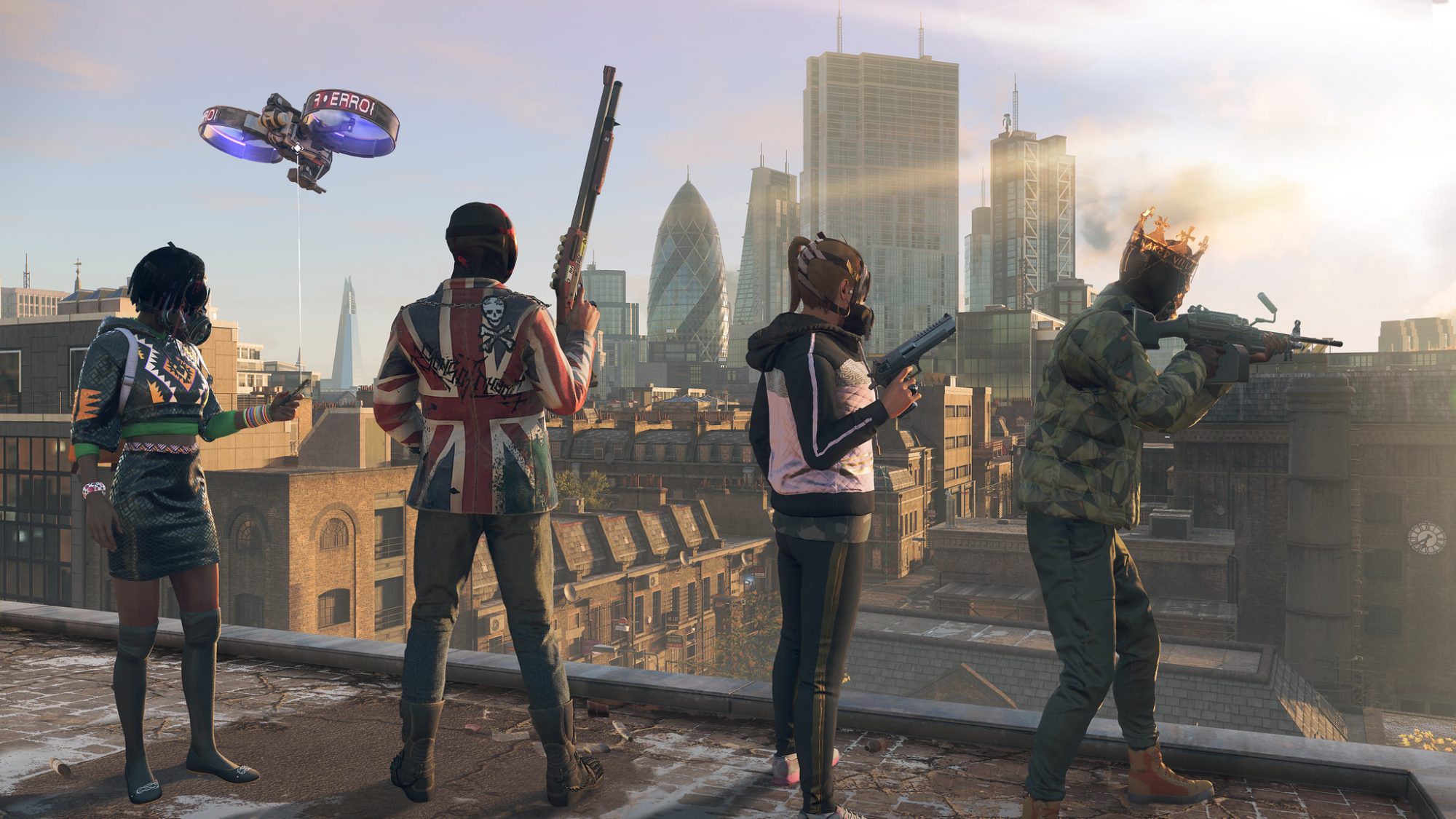 It's this variety of stats and expertise that will drive you to recruit characters from all over London, but it's not as simple as walking up to them and giving them a membership card. Every character in Watch Dogs Legion has their own personal life and routine.
The world around you becomes more dangerous as you escalate conflict. Stick to melee attacks, using the completely reworked melee system, and your aggressors will do the same.
The moment you pull out a gun, however, your enemies will not hesitate to return fire. If you get shot down during the mission, you can surrender or keep fighting. Choosing the former will send your character to jail, and you'll need to play as another DedSec member to bail them out. If you choose to keep fighting, you'd better be a good shot, because a new permadeath system means that if you do down again, that operative is out for good.
Choice is the crux of every action in Watch Dogs: Legion. Who you choose to recruit, how you handle your mission objectives, which areas of London you liberate first – it's all up to you. Whether you take down your oppressors from the shadows, or meet them face to face, guns blazing, London is yours to defend.
Fortunately, you've got an entire city's worth of potential recruits waiting to join your team when Watch Dogs: Legion launches on 6th March, 2020.