Sony have started sending out invites to take part in the PS4 Firmware 6.50 beta test. If you've previously signed up to take part in the beta, check your inbox for an invite to try out the new update.
The invite states that "the 6.50 update does not include any new major consumer-facing features. However we would still value the community's help in fine-tuning the performance and stability improvements the update brings."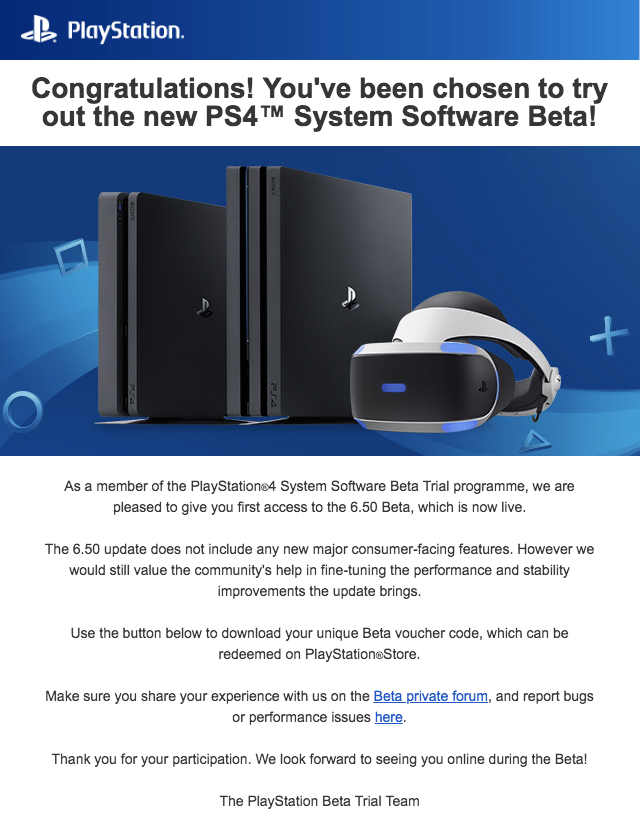 The changelog for the beta does indicate that two new features have been added to the update:
You can now choose 720p when you broadcast using Niconico Live. This service is only available in certain countries and territories.
You can now change the button assignment to perform "Enter" operations from the O button to the X button. This can be changed from the [Settings] > [System] menu, and is only available for specific countries and territories.