Sony has started sending out emails to join the PS4 Firmware 6.10 beta test. The new firmware doesn't include any major consumer-facing features, but it does include the ability to change your PSN ID. The changelog for the firmware update can be found below.

Access to the beta test is by invite only, but if you've participated in previous firmware beta tests, you may receive an invite for this beta too.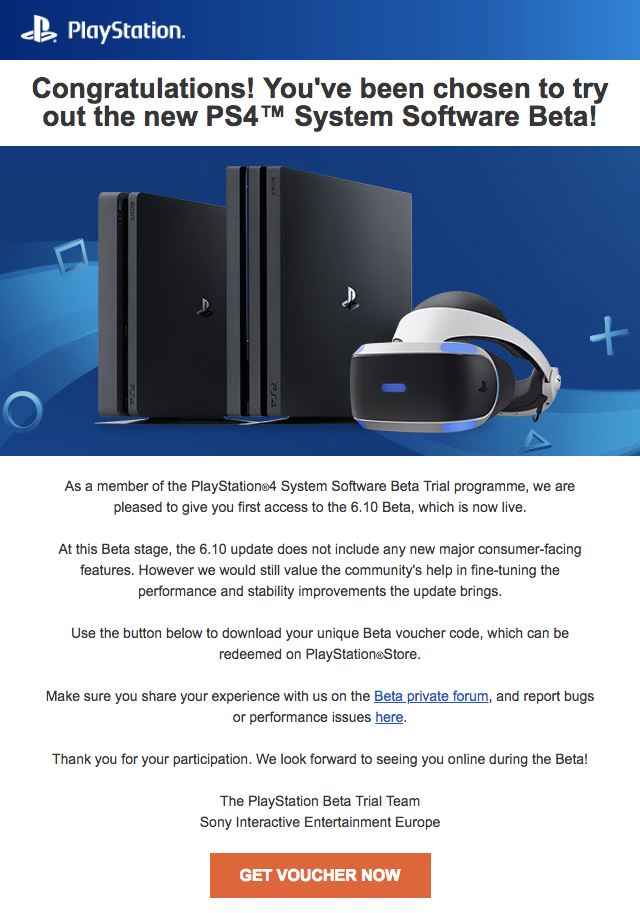 PS4 Firmware 6.10 Beta Changelog:
You can now change your online ID. Select (Settings) > [Account Management] > [Account Information] > [Profile].
You can change your online ID as many times as you like. The first time is free, but there is a fee for subsequent changes.
For 30 days after changing to a new online ID, you can have your old online ID appear on your profile.