The Sims 4 on consoles will be getting the Cats & Dogs expansion pack that was released on PC back in November 2017. The pack will be available from 31st July 2018, and will allow you to add pets to your family, as well as adding a new world to the game.
The expansion will add the new Create-A-Pet tool, which will allow you to customise your dog or cat through their breed, colouring, and more. And if you want something other than a cat or dog? You can use the same tool to make a cat resemble a raccoon or make a puppy a panda.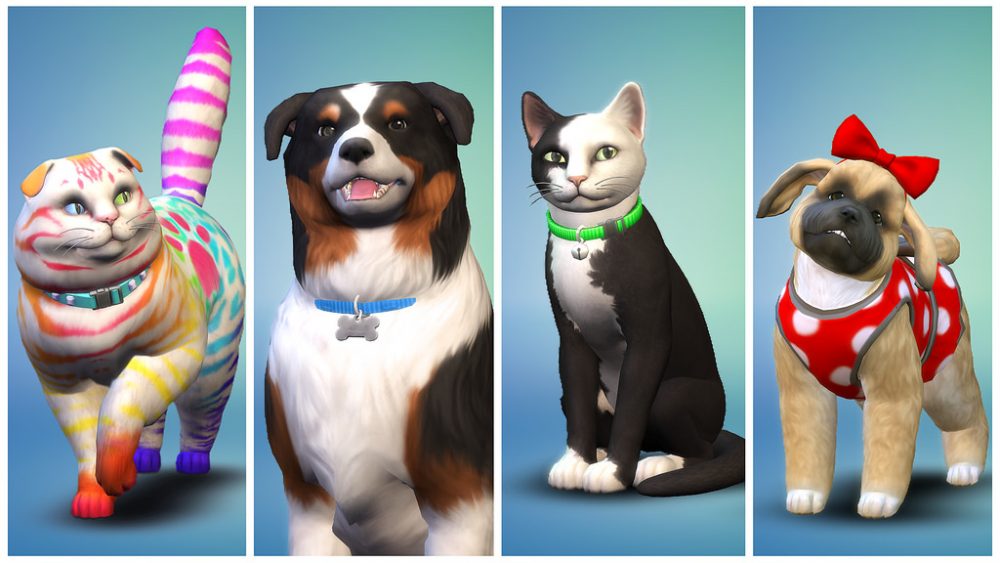 The new world, Brindleton Bay, is the perfect stomping ground for Sims and pets alike. It includes a pet cemetery, which is known to have ghost pets roam around after the sun goes down. If you're lucky, you can befriend these ghostly critters and even adopt them into your family.
The pack is available to pre-order on the PlayStation Store for £32.99 / $49.99 / €39.99.