It's fair to say that the Destiny 2 launch has been largely successful. Not only has the game taken the top spot in the weekly games chart, Bungie has also revealed that the game reached a massive 1.2 million concurrent players online. Aside from that, Sony has acknowledged that the game isn't working so well on the PS4 Pro.
Bungie confirmed 1.2 million concurrent players via twitter: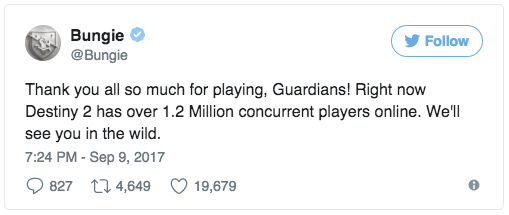 Sony has tweeted that they are working with Bungie to fix the crashing issues reported on the PS4 Pro: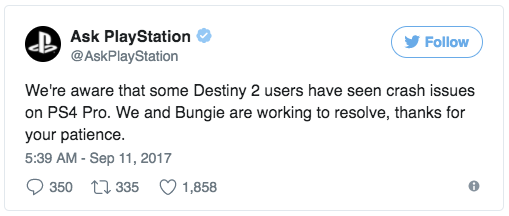 An ETA for the fix is not yet known, so PS4 Pro owners will have to hold out a little longer before they can enjoy the game properly.