Sony has begun sending out invites to join the PS4 Firmware 5.00 beta today. If you're lucky enough to be chosen, you'll receive an email (like the below) with instructions on where to get your PSN Code to activate the beta. Sony is also giving out two extra codes, which you can share with friends.
Details on the firmware update were revealed earlier today, and include:
Family Manager for better parental control and sub-account management
Friend List Management, so you can arrange your friends into groups
Broadcast Features, including sharing of Community links
Notification Updates, including changing of the background colour, and disabling popups on video playback
Quick Menu has been updated to include Notifications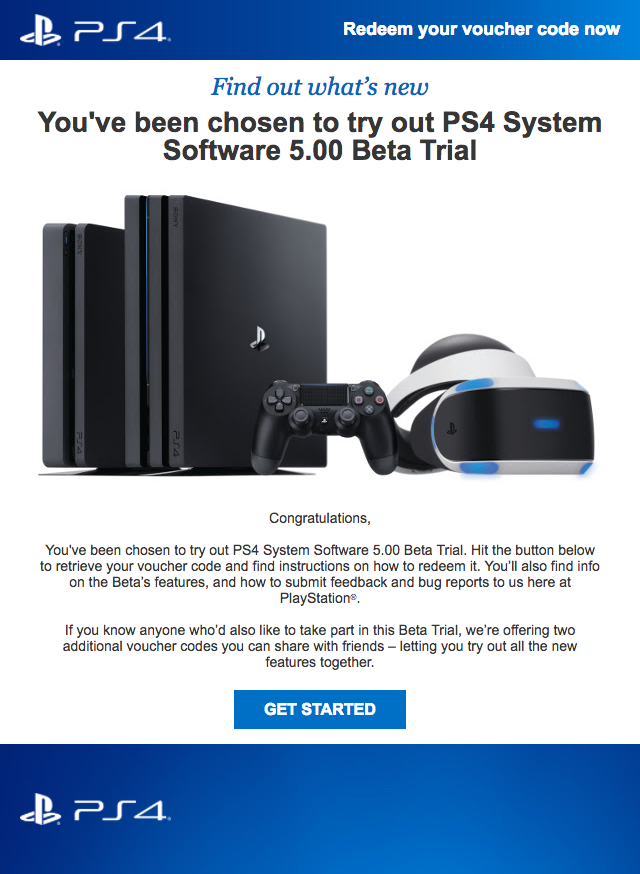 We've got two PSN Codes for the Beta to giveaway, so if you find yourself without a code, lets us know and we'll give the codes away to two lucky readers.