Telltale Games have revealed that Season 2 in the Minecraft: Story Model series will be starting on 11th July 2017. The second season will follow on from the first season, with Jesse and friends going on new adventures after s/he gets their hand stuck in a gauntlet.
The first episode will be called "Hero in Residence", and will be released on 11th July 2017 on the PS4. The season is currently scheduled to have a total of five episodes, but if season one was anything to go by, it could be extended.
If you're a retuning player, all your decisions from the first season and it's bonus episodes can carry over to season 2. However, you can still enjoy season 2 without having played the first season.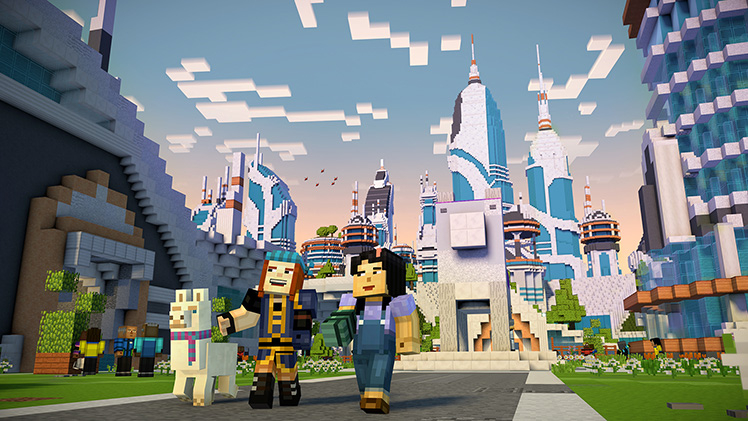 The synopsis from Telltale is:
Now that Jesse and the gang have vanquished the Wither Storm, saved the world, and become totally super famous heroes, life has gotten a bit more…complicated. With more responsibilities and less time for adventure, old friendships have started to fade — at least until Jesse's hand gets stuck in a creepy gauntlet that belongs to an ancient underwater temple. Together with old pals and new comrades alike, Jesse embarks on a brand new journey filled with tough choices, good times, and at least one temperamental llama.